Third Party Pharma Manufacturing Company In Chandigarh
Third Party Pharma Manufacturing Company in Chandigarh – Saphnix Lifesciences is the Third Party Manufacturing Service Provider in Chandigarh. All the manufacturing Plants are WHO and GMP Certified. We Deals in all type of Pharma Medicine manufacturing. However,  we support various organizations to extend their essence by expanding business in Chandigarh through our Third-Party Manufacturing Services. Also, we ensure that quality-assured products are only delivered to their clients. So, if you want to Associate with us for Third Party Pharma Manufacturing Company in Chandigarh, then must associate with us. We have separate quality control experts who examine the whole production process and make us capable of delivering premium quality manufacturing services. All the international quality standards are followed by us and thus DCGI and FSSAI-approved products are delivered.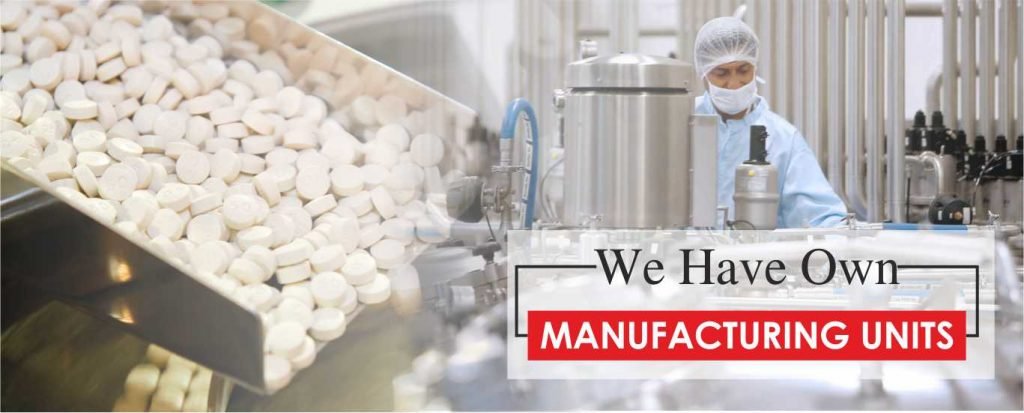 Indian pharmaceuticals is not only competing with the domestic demand for quality products but do supply the world, with the best quality products. The current value of the pharmaceutical industry is over $15 Billion and is expected to reach an outstanding value of more than $130 Billion. The future is bright with increasing demand as India's economy grows. An important part of the pharma business is manufacturing. It is important to choose a reliable third party or contract manufacturer.
Being one of the leading Manufacturing companies in Chandigarh, we Saphnix Lifesciences are also always inviting medical professionals who are looking forward to their career in the field of PCD Pharma Franchise in Chandigarh. Our company, Saphnix Lifesciences offers huge benefits along with many rewards. So to know more regarding the contract manufacturing agreement and pharma franchise opportunity you can contact us at +91-8146661517 or write us an email at our official email address saphnixlifesci@gmail.com.
Saphnix Lifesciences Own Advanced Pharma Manufacturing Plant in Chandigarh
We Saphnix Lifesciences don't rely on other pharma manufacturing companies in Chandigarh to deliver a variety of pharma products. With the help of our own manufacturing unit, we are capable of providing you with a variety of drug ranges for our esteemed customers. Our infrastructure is spread over a wide piece of land and loaded with all the latest machines and technology. We keep on upgrading our infrastructure with the latest market trends. Since the start, our aim has been to deliver quality drugs to our esteemed customers and gain their trust. This becomes possible only by ensuring the timely delivery and quality drug range of our PCD company in Chandigarh.
We, Saphnix Lifesciences keep on upgrading our infrastructure with the latest machines. All the employees working under us are talented and ensure maximum quality assurance. All the plants and chemical hubs in our company are meant to deliver the maximum output in the minimum time frame. Our infrastructure is currently working as the backbone of our company. Our manufactured products every day help people by leading them towards healthier lives. We, Saphnix Lifesciences remained focused on producing the finest quality medications with the help of advanced science and technology.
Our aim is always the same from the very first day to our name on the list of Top 10 Third Party Pharma Manufacturing Companies in Chandigarh. Therefore we keep our focus on developing new medicines that have maximum durability, are highly effective, and have zero side effects. Because of our transparency today we, Saphnix Lifesciences are partnered as contact manufacturers with many pharma franchise companies in India.
Saphnix Lifesciences Manufactures a Wide Range of Formulations
Our company was not bound to develop just a specific range of drugs. For all types of pharmaceutical drugs, our company has come up with a one-stop solution. We can provide you with all kinds of drugs like tablets, injections, dry syrups, soft gels, and others. In line with the prerequisites of corporate pharmaceutical companies in India & better than other top 10 manufacturing companies in Chandigarh, India, we have strong and well-developed quality control and quality assurance systems with online monitoring of the status of your products.
Saphnix Lifescience's business boundaries are spread over complete in Chandigarh and Himachal Pradesh. We are working with many pharma companies in Manimajra and even we enlist in the list of pharma manufacturing companies in Baddi. We are specialists in formulating the DCGI approved medications which makes us unique and different from other 3rd Party Pharma Manufacturing Companies in Chandigarh. If you are looking for the best third party pharma manufacturing company then you are at the right place. Saphnix Lifesciences will deliver you the best pharma manufacturing services.
The Complete Costing Over Third Party Pharma Manufacturing Process
The general or standard costing conditions/ policy for the Third party manufacturing of pharma products
Raw Material Cost for both active and excipients
Packaging Material Cost includes printed packing materials like foil, cartons, labels, PVC, Tape, trips, etc.
Batch Charges include cost of transportation & quality maintenance cost.
RM & PM in-process loss.
Manufacturing Charges
Popular for Maximum Customer Satisfaction in Third Party Manufacturing
We, Saphnix Lifesciences, keep our business transactions very transparent so our customers can be impacted without any trouble at all times. We continue to ask about our company's latest requirements and any updates to any requirements. Our company has a separate customer cell that is responsible and working for our company's welfare. Here at Saphnix Lifesciences, we have the capability of manufacturing & delivering top-notch quality pharma products including tablets, capsules, injectables, soft gel, syrup, suspension, ointment, and so on.
With our logistics partner, our company has good networking. They are spread throughout the nation and provide us with maximum assurance of quality. We are able to reach our products in almost every state and corner of India with the help of our logistics network.
Contact Us
Name: Saphnix Life Sciences
Address: S.C.O NO –4, Dev Shopping Complex, Bhabat Road, Zirakpur, Punjab 140603, India
Phone No: +91-8146661517
Email Id: saphnixlifesci@gmail.com