Third Party Manufacturing for Softgel Capsule
Third Party Manufacturing for Softgel Capsule – Saphnix Lifesciences is India's best pharmaceutical company that is engaged in the safe and quality manufacturing of Softgel Capsules. The company is one of the foremost producers, suppliers, and exporters of high-grade pharma softgel capsules. We are an ISO 9001:2015 certified company that has self-owned production units to manufacture the best Quality pharma medicines. As the best Third Party Softgel Capsule Manufacturing Company in India, we provide the highest valued medicines at reasonable prices. Our products promote better well-being and provide full value for money to the user.
Saphnix Lifesciences delivers a wide range of legally approved pharma medicines to meet the market requirements, customer needs, and clients' necessities as well. Our capability of delivering products on time and meeting the client's requirements is what separates us from the rest and makes us the Top Third Party Manufacturing Company for Softgel capsules. We have a dedicated quality monitoring department for the strict quality checking of the capsules. Our products possess the best shelf-life and come under high-quality packaging.
So if you are planning to get an affordable, quality-rich, and value-for-money softgel capsule range, then choose Saphnix Lifesciences. Dial +91 8146661517 or you can also drop a mail at saphnixlifesci@gmail.com.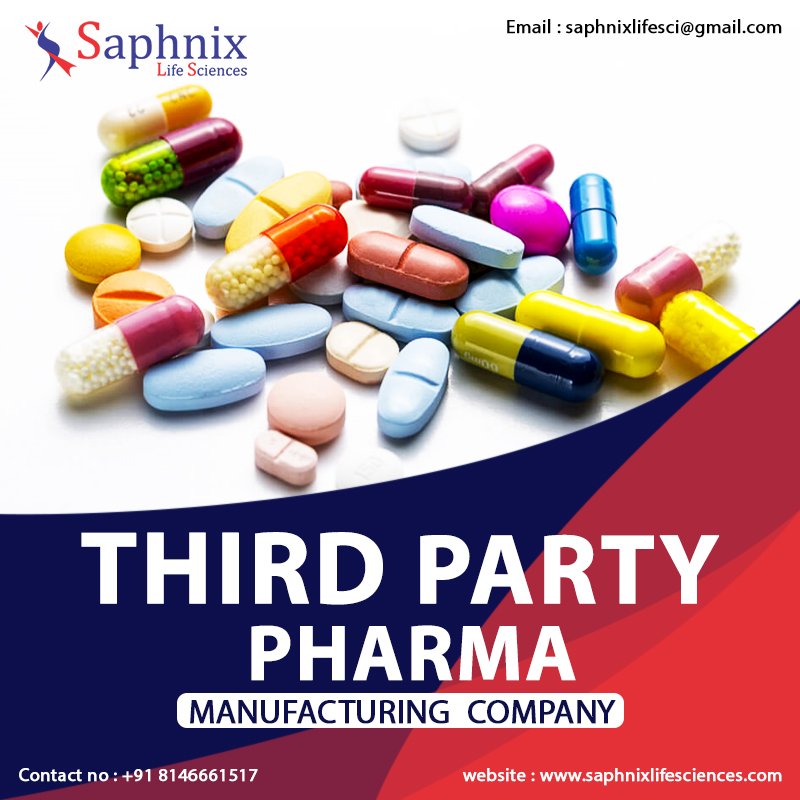 Best Third Party Softgel Capsule Manufacturing Company in India – Saphnix Lifesciences
Saphnix Lifesciences is an organization that has redefined quality and excellence. The company has completely transformed the way people see healthcare services in India. We are a bunch of pharma professionals who are inspired by quality enhancement and improvement. Through our standardized production and professionalism, we are serving the best Third party manufacturing services in the Indian market. Such qualities have helped the company to become an ideal choice for Third Party Manufacturing for Softgel Capsule in India.
Here are a few Qualities that separate us from others:
We deliver India's trusted and quality-assured Softgel Capsule range.
Our products are manufactured under GMP-WHO-approved state-of-the-art facilities.
We use 100% natural ingredients for the formulation of our medicines.
The company has collaborations with the best logistics suppliers and raw material vendors.
We have world-class infrastructural facilities.
Necessary Decisions Taken for Quality Softgel Capsule Manufacturing
Manufacturing quality softgel capsules is not everyone's cup of team. The production process and tactics used to produce Softgel Capsules are much more diversified and complex than manufacturing tablets or sachets. As India's Top Third Party Manufacturing Company for Softgel Capsule, we at Saphnix Lifesciences have decided to bring products that provide instant results and full worth to both the clients and customers. Down below we have the mark of some necessary decisions that help us to manufacture high-quality Softgel Capsule:
We use hi-tech equipment and machinery to produce our medicines.
Our experts maintain fast equipment speed to enhance production efficiency.
We have specially arranged well-established production arrangements for quality output.
The company maintains an adequate temperature on the premises.
We have arranged additional power backups for uninterrupted manufacturing.
Strict Packaging and Quality Assurance Steps Taken at Saphnix Lifesciences
Quality and product packaging, are the two things that have helped Saphnix Lifesciences to become the best Company in the business. Being the best Third Party Manufacturing for Softgel Capsule in India, the company is maintaining its integrity by delivering a quality checked, inspected, and perfectly packed Softgel Capsule range. With the support of top-class packaging and rigorous quality testing, we have succeeded in enhancing the shelf-life of our products. Below are the quality and packaging steps taken by us:
We have hired a team of skilled quality inspectors.
The company utilized medical-grade and banned free substances for production.
We have germ-free storage arrangements.
All the guidelines regarding packaging are followed at the Top Softgel Capsule Manufacturing Company in India.
We conduct regular training for our employees for more consistent quality.
Link with the Best Third Party Manufacturing Company for Softgel Capsule
Saphnix Lifesciences is one of the most professional and trustable names working in the Indian pharmaceutical sector that delivers a wide range of high-quality pharma medicines including the Softgel Capsule range. We provide Third Party manufacturing services across the country for all types of pharma medicines and now we are offering the same services for Softgel Capsule.
If you are the one looking to add a new medicine line to their current portfolio or you are planning to start a business with the highest quality Softgel capsules, then contact Saphnix Lifesciences. Contact us now and get the following advantages:
Quality assured capsules.
On-time delivery.
Superb packaging.
Genuine business deals.
Professional services.
For More Details
Name: Saphnix Lifesciences
Address: Village Barotiwala, Utrathya Paonta Sahib – 173025, Sirmaur, Himachal Pradesh, India
Phone:+91 8146661517
Email: saphnixlifesci@gmail.com.