Medicines Manufacturing Company in India
Saphnix Lifesciences is one of the most trusted and leading Medicines Manufacturing Company in India. We undertake all our production activities in state-of-the-art GMP-WHO certified manufacturing units. Apart from this, we have an in-house quality checking department, separate packaging units, and tie-ups with the best logistics service providers for the fast delivery of medicines. The company deals with a wide range of dynamic quality pharmaceutical medicines that are legally certified and considered best in terms of quality, safety, results, efficiency, and shelf-life.
The medicine range of the top Third-Party Medicines Manufacturing Company in India covers the entire healthcare segment. This range is designed by the top pharma experts and products following the instructions of professionals. The company delivers products in the form of Pharma Tablets, Dry Syrups, ENT Medicines, Capsules, Ointment, OTC Medicine, Pharma Injections, Powder, etc. We have a separate R&D Team wherein our scientists keep on innovating with the quest to serve the mankind with best and new formulations.
Saphnix Lifesciences has witnessed remarkable growth in recent times and has become the most prominent and trustable pharma medicine manufacturer and distributor. With the help of our professionalism, ethical business, commitment, knowledge, and expertise, the best Medicine Manufacturing Company in India is offering world-class pharma solutions that can help you to establish a sound name in the Indian pharma industry. The company has been applauded and appreciated in the Indian market for providing genuine deals, services, and quality medicines.
So what you are waiting for, if you want to work with the best quality medicine then give us a call at +91-8146661517.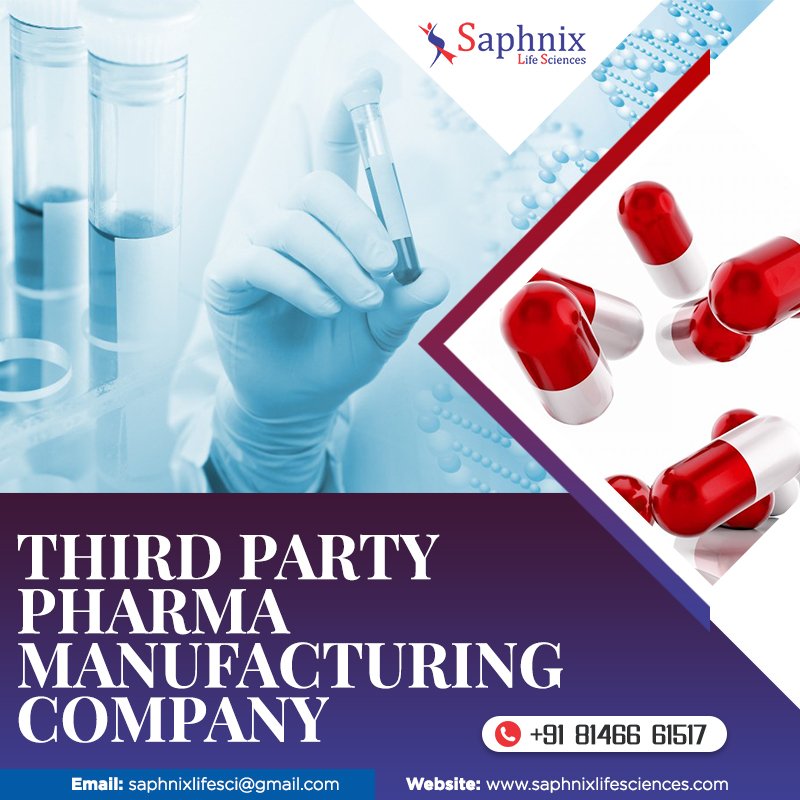 Leading Medicine Manufacturing Company in India | Saphnix Life Sciences
With the rise in the number of healthcare issues, the demand for quality pharma medicines has also increased. Thus the demand for quality medicine manufacturing has also impacted positively. Saphnix Lifesciences is the leading medicine manufacturer company in India that is involved exclusively in the business of discovering, designing, manufacturing, and supplying a wide and premium quality range of pharma medicines. We have earned the trust of so many of our clients and customers through our services and formulations.
Our manufacturing plants are furnished with hi-tech machinery and modern quality monitoring devices. Apart from this, the company is fully supported by a team of pharma specialists and quality auditing experts who are working in the direction to bring out the best possible outcome in the minimum time period. The biggest reason behind our enormous growth & wider client base is our customer and quality-centric business approach. We have never made any sort of compromise with the quality of our products and always try to build long-lasting business relations with our clients.
Have a look at the highlights of the top Medicine Manufacturing Company in India:
Mesmerizing and fully integrated infrastructural facilities.
Usage of high-quality raw materials for the manufacturing activities.
Compliance with a sophisticated and systematic quality monitoring process.
We follow all the industrial norms related to the quality, manufacturing, and safety of medicines.
A team of pharma experts, R&D specialists, quality monitoring experts working to deliver the best outcome.
Delivery of all the products under durable, eye-catch, and air-tight packaging to increase the shelf-life of products.
Partnership with the best logistics service providers for the fast delivery of medicines.
Custom-Made Range for Third-Party Medicine Manufacturing
Using the latest machinery and modern manufacturing methods, the top Medicine Manufacturing Company in Indian brings to you a world-class and quality range of pharma medicine segments. The medicine range delivered by us is DCGI approved and made as per all the instructions laid down by the authorities. Noticing the needs and demand of everyone in the market, we have tried to cover the entire healthcare segment that includes the following:
Anti Cold
Antibiotic
Laxative
Pain Killers
Anti Fever
Anti Hypertensive
Antibacterial
Dermatology Ointments
Anti Diabetic
Multivitamins Drugs
Anti Resistance Drugs
Anti Allergic
Skin Treatment Creams
Gastric Resistance, Antispasmodic and Antiemetic
Anti Fungal
Neuroprotective Drugs
Reasons to Choose us for Third-Party Medicine Manufacturing in India
Being the top ISO certified Medicine Manufacturing Company in Indian we have made all the arrangements that are required to deliver premium-grade pharma medicines. The company is renowned as the best manufacturer and supplier of pharma medicines. Hi-tech technology, systematic production activities, timely delivery, and lower rates, allow us to achieve maximum possible customer satisfaction in minimum time.
Here are the key points of Saphnix Lifesciences that will attract you:
Accurate and timely delivery of all medicines.
Eye Catchy packaging.
World-class modern infrastructure.
ISO, WHO, GMP certifications.
Complete quality assurance.
Year-round stock availability.
Reasonable rates.
Saphnix Lifesciences is the leading Medicine Manufacturing Company in India that offers the best quality pharma medicine at genuine prices. By joining us you will get a highly demanded medicine range that will help you reach new heights in the pharma industry. So do not wait anymore! Contact us now and get the best deals
For More Details
Name: Saphnix Lifesciences
Address: Village Barotiwala, Utrathya Paonta Sahib – 173025, Sirmaur, Himachal Pradesh, India
Phone:91-8146661517.