PCD Pharma Franchise in Meghalaya
PCD Pharma Franchise in Meghalaya– With the growing Pharmaceutical Industry, the franchise business model is also emerging. It has become the spine of the pharma industry and helps in expanding this particular industry. Saphnix Lifesciences is also dealing in multidimensional drug range. It has received numerous awards till now for providing the flawless drug range. Now with the intention to expand the boundaries of our company, we have been opening up a business opportunity as PCD Pharma Franchise in Meghalaya.
The reason for providing our franchise opportunity in Meghalaya, we aim to ensure that we could open up the job opportunity for many pharma professionals in Meghalaya. We provide you with various different kind of benefits to you such as marketing, promotional as well as monopoly rights. Our Company has set a benchmark in the market by providing a superior quality range of medicines. By obtaining our PCD Pharma Franchise in Meghalaya, you could not only get a reliable business opportunity but also exposure in the market.
To know more and detailed information about our offered drug range, feel free to contact us through +91-8146661517.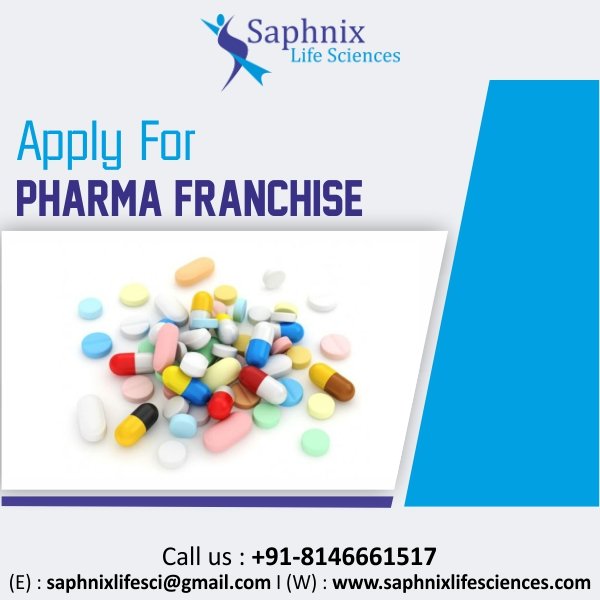 Why choose Saphnix Lifesciences for PCD Pharma Franchise in Meghalaya?
Our company is counted amongst the top pharma franchise company in India. Since the starting, we have been gaining expertise in this particular business sector. We make sure that our customer won't face any quality barrier from our end. For that, we have made a separate quality department in our infrastructure. This department is responsible to ensure whether each and every manufactured product is thoroughly built while keeping in mind about the strict and international quality standard.
All the unit that is stored in our infrastructure is GMP and WHO Verified. It ensures the flawless drug range in the most efficient manner. Our company is ideal to associate with. Here are some of the highlights of our company:
GMP and WHO Collaboration
100% Quality Assurance in each Drug Range
On time delivery of products
DCGI approved drugs
Monopoly based rights are offered to our associates.
Associate with the best Logistic Networks
Provide regular incentive to customers
Cost-effective Drug Range etc
Unique Monopoly Right in Meghalaya for PCD Pharma
As stated earlier that we also provide you with unique monopoly rights. These rights would help you to ensure that you will easily showcase your potential drug range without facing any competition banner. This is the most effective marketing strategies that every pharma company should use for better and good exposure. Being a leading Pharma franchise Company, we are capable to provide you with the variety of promotional benefits from our end. Here is the target location in Meghalaya, we are providing our monopoly rights:
Williamnagar
Tura
Resubelpara
Baghmara
Ampati
Khliehriat
Jowai
Shillong
Mawkyrwat
Nongstoin etc.
These Monopoly rights will help you in the most efficient manner. It is the most effective marketing techniques that ensure guaranteed result and success.
Advantages of Starting up a Pharma Franchise Business in Meghalaya
Nowadays, the pharma franchise business is the emerging one lots of people from all around the world are investing in it without any hesitation. The first and foremost benefits of this particular business sector are it brings guaranteed success to you without any doubt. It the most rewarding business sector amongst all. Here is the list of benefits that this particular business sector brings you such as:
A chance to work within City and regions of Meghalaya
Usually, to start up any business sector, you have to move to any other city. But in the Pharmaceutical Industry, you don't need to move to any other city. It is a great opportunity to start up this particular business sector.
Low Investment
Whenever you start up any business sector, you aimed to start it in low investment as it consists the lower business risk. The business sector can be started in low investment and ensures the guaranteed result.
Administration Cost
The administration costs in this particular business sector are quite low. You don't need to collect a huge staff to start up this particular business sector.
Guaranteed Success
We saw that there are many business sectors which does not ensure guaranteed success. But in the pharmaceutical business sector, you can expect a profitable return from this business sector.
List of the Medicine Range that we are capable to deliver you in Meghalaya
Our company provides you the best ever drug range at just reasonable prices. We have come up with the one platform for you from where you could avail all form of medicine like Capsules, Tablets, Liquid, Dry Syrups, Injections etc. Here is the list of our drug range that we are providing you:
Antifungal Range
Antimalarial
Anti Bacterial
Anti Toxic
Ayurvedic
Herbal
Derma Range
Dental Medicine etc.
Best Quality Assurance for Our PCD Pharma Franchise Products
Quality is something which cannot be compromised at any cost. At Saphnix Life Sciences, each and everyone is to concern when it comes to the quality. In fact, the company has a quality assurance team which keeps a strict check on the quality of each and every product. Right from collecting the raw material till the delivery of medicine everything is managed by our quality assurance team.
We use the best quality packaging for us medicine so that they have a long shelf life. Saphnix Life Sciences is a trusted and dignified pharma franchise company in India which has made its remarkable presence in Meghalaya as well.
Our Product Composition for Top PCD Franchise
Given below is the product compositions. All our product pass through the quality check for PCD Pharma Franchise in Meghalaya:
Sefol-XT – Ferrous Ascorbate eq to Elemental Iron 100 mg +Folic
Acid 1.5mg
Sefspas – Mefenamic Acid 250 mg+Drotevarine 80 mg
Trypnix-AP Trypsin Chymotrypsin 50000 IU + Aceclofenac
100mg+Paracetamol 250mg
Lyconix Lycopene (10%)2500mcg+Betacarotene (20%)10mg+Zinc
sulphate
Oxynix – Methylcobalamin 1500mcg+Folic Acid 1.5mg+Vit B1
3mg+Vit B6 1 mg+Alpha Lipoic Acid 100mg
Rabenix-IT – Rabeprazole Sodium 20mg +Itopride HCL150mg(Sustain
Released)
Calsinix Plus – Calcitrol 0.25, Calcium Carbonate1250mg,Vit-k27
45mcg,Methylcobalamin 1500mcg,Zinc7.5mg,
Magnesium 50mg, L-Methyl folate 800mcg
Lycocef- Vitamin A Palmitate 5000 lU,Grape Seed Extract25
mg.Green Tea Extract 10 mg.Vitamin B1 5 mg.VitaminB2
5 mg,Lycopene 10%2000 mcg.Lutein 8% 3000
mcg.VitaminB61.5mg.Folic Acid 1 .5 mg.Selenium
Dioxide75 mcg.Zinc Sulphate Monohydrate 3
mcg,Vitamin B12 l5 mcg
Contact Details
Name– Saphnix Lifesciences
Address– Village Barotiwala, Post Office Shivpur, Paonta Sahib – 173025, Himachal Pradesh, India
Email- saphnixsci@gmail.com
Phone No-: +91-8146661517