Pharma Franchise for Herbal Medicine Range
Pharma Franchise for Herbal Medicine Range – Saphnix Lifesciences is the most trusted company when it comes to pharma franchise. The company deals with a variety of herbal and ayurvedic medicines range. With the rise in demand for the natural products and medicines, the business of Pharma Franchise for Herbal Medicine Range is growing rapidly. Our production of herbal medicine takes place under WHO-GMP certified units. Our wide range of medicines and quality production make associates rely on us. Be the part of the fastest growing pharmaceutical company to gain great experience of work.
Herbal Medicines have a huge demand in the market. For every kind of health issue, they are very pure and effective. Many people prefer herbal medicines over modern medications to take better medical treatment. Therefore by setting up your business in the Pharma Franchise for Herbal Medicine Range, you get good growth and expansion in your business. Moreover joining hands with the leading company like Saphnix Lifesciences will give you an upper hand in the pharma industry. With the help of our distribution channel, we are capable to provide the herbal medicines in the bulk quantity.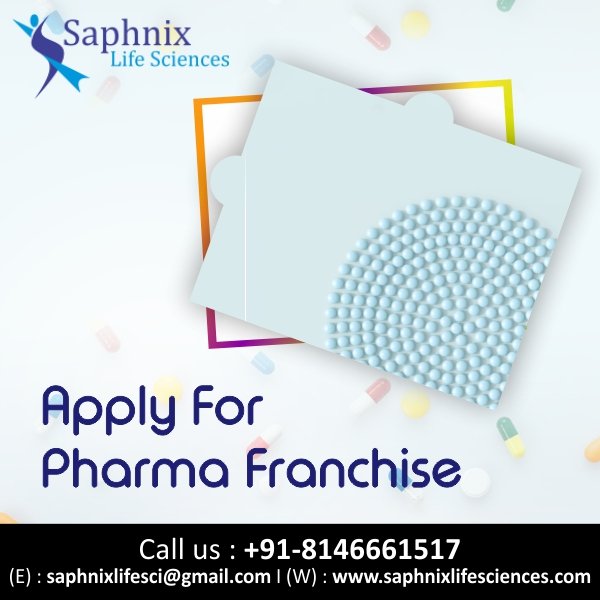 Become our associate and get the herbal medicines that are safe, effective and pure. Therefore to avail our franchise services or want to get any information regarding our company. Just give us a call at +91-8146661517 or you can also mail us at saphnixlifesci@gmail.com. Talk to our representative without any hesitation and clear your queries related franchise.
The Growing Demand for Herbal Drugs in the Market
Herbal drugs have a good position in the market. People are consuming these drugs widely as they are pure, safe, natural and effective. Adding to this they are also free from any side effects and are also affordable. As a business seeker starting your own venture in the herbal range is beneficial as their demand will never show a downfall. That is why you will surely get a good revenue rate from this business. Here are the reasons listed below of investing in herbal medicines range:
They are easily available in any medical store.
Herbal medicines are cost-effective
They keep your body free from any kind of side effects.
They can be consumed by any age group.
Consumed by people of many ages.
Popular in all around the world.
Therefore without wasting any time grab the excellent opportunity, showcase your ability to become the leader of the pharmaceutical firm.
Perks of Investing in Herbal Products Pharma Franchise
Many established pharma companies are offering pharma franchise in many segments. Every segment of pharma gives you a good business but choosing the best amongst all is the difficult task. As we stated earlier that herbal medicines gave good profitable business to the business seekers. Moreover, Investing in pharma franchise is a good option as compared to setting up a pharma company. Here the benefits listed that you will get by a pharma company:
You will get monopoly rights which helps you to reduce the competition.
You will be offered a wide range of herbal medicines at affordable prices.
The company will also help you to make good links with the reputed names in the industry.
The government initiative in the healthcare sector has also proven beneficial for the franchise holders.
Extensive Range of Herbal Medicines With Quality Assurance
Saphnix Lifesciences never compromises with the quality of medicines. Our team is completely dedicated towards the quality production. For the maintenance of the quality, we make use of fine active ingredients and pure raw materials that are imported from the best reliable vendors. The company follows all the rules and regulations laid down by the Indian Medical Association. We have also the well-managed quality department that keeps a constant eye on every level of manufacturing. Here is the herbal medicines product portfolio of our company:
Skincare
Cream
Face Wash
Shampoo
Lotion
Syrups
Ointments etc.
What Make Us Best for Pharma Franchise for Herbal Medicines Range?
Saphnix Lifesciences is the best pharma franchise company that gives you a great business opportunity. Because of our professionalism and transparency in work many associates have joined hands with us. Here are the following reasons given below that make us best:
All our drugs are DCGI approved.
We provide assurance of 100% availability of stock.
Our franchise members get good marketing and promotional support from our end.
We provide flawless drug range at affordable prices.
The company offers WHO-GMP certified units.
Contact Information
Name: Saphnix Lifesciences
Address: Corp. Office, S.C.O NO – 4, Dev Shopping Complex, Bhabat Road, Zirakpur, Punjab 140603
Phone No: +91-8146661517
Email Id: saphnixlifesci@gmail.com