Pharma Franchise for Anti-Obesity Medicine Range
Pharma Franchise for Anti-Obesity Medicine Range- Obesity means excessive fat weight on the body. This obesity is one the major reason for most all kind of diseases related to heart, breathing problem and many more. The cause for this obesity is technology and unhealthy food habits. So it is affecting not only the adults but also the children also. Therefore Saphnix Lifesciences introduce Pharma Franchise for Anti-Obesity Medicine Range. This field of medicine is now booming with the speed of light in the marketplace.
Obesity does not only affect your health but also can make you feel shame in society. Not only you suffer from the excessive weight but also a cause of laughter among the people. So to provide you rid of this unhealthy and shame life. We, Saphnix Lifesciences introduces Pharma Franchise for Anti-Obesity Medicine Range. We come with a wide range anti-obesity drugs list. This field of medicine is quite helpful and in demand at the marketplace. Therefore if you are looking for the PCD Pharma Franchise in this particular field. You will gain the maximum benefits and rewards.
For more opportunities and rewards you can contact us at +91-8146661517. Even you can drop us an email at saphnixlifesci@gmail.com. We are always here to help you in the betterment and grow of your business.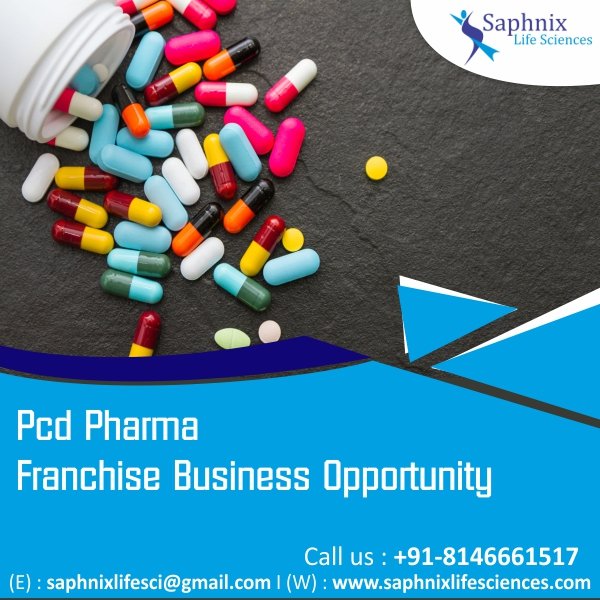 Saphnix Lifesciences | Leading Pharma Franchise Company for Anti-Obesity Medicine Range
We always keep on trying to improve our bonding with our consumers and clients. Thus we have won the trust and belief of customers with our services, transparency, customer-centric and excellence economical genuine products. Therefore we have the strong bonding with our corporate partners and with our associates all over India. The subsequent fabulous responses put us under the spotlight:
Unique monopoly rights.
Small asset results in big profit return.
Try to execute 100% orders within 24 hours.
Advertising tools and marketing benefits from us.
Incentives and bonus are there to inspire the associates.
Anti-Obesity Drug Market Size & Demand of Anti-Obesity Medicine in Marketplace
As per a survey report globally, the anti-obesity drug market is nearly about 20.9%. during the estimated era of 2016-2020. It also comes in front that more than 650 million adults who were 18 years and older were overweight globally. An obese person is at most peak risk of harmful diseases like endometrial cancer, breast cancer, cardiovascular diseases etc.
The increase in the consumption of unhealthy food, unhealthy lifestyle and lack of body workout. These are the major reasons for the increment in obesity globally. Anti-Obesity medicines help in reducing body mass by burning the fat inside the body. Either not dip down the hunger level or increase in the ingesting of calories. Therefore there is quite high demand for these anti-obesity medicines in the marketplace.
If anyone is looking forward to beginning his pharma franchise business in this particular medical field will have maximum profit returns in forthcoming time.
Benefits to Join Us as Our Valuable Associates for Anti-Obesity Medicines
From the beginning, we are determined solid to secure a place in the market. So now after achieving that, we propose to open some more business opportunity for other pharma experts. In this opportunity, you will get the following support from our end:
Promotional Inputs
Customers Support
Monopoly Support
Regular Incentives
Marketing Benefits
Financial Benefits etc.
Our firm is the foremost and perfect pharma franchise in India. We are proficient to provide you the best ever provision in the marketplace through which you can easily secure a place in the market. Therefore only we are proud to say that Saphnix Life Sciences is among the top PCD Pharma Franchise Companies in India. Only from the one business, you can avail the multiple benefits. It is a great approach that every person should opt as per their interest. Pharmaceutical Industry is the emerging industry amongst all.
Requirements to take Pharma Franchise Business for Anti-Obesity Medicine
You need to satisfy the set eligibility criteria before taking such franchise business. So here is the list of the requirements that you have to match:
You must have a valid Drug License and TIN Number.
3 to 4 years of working experience in selling pharma product will give you the added benefits.
Make sure that you have completed your graduation or 12th standard from any recognized board or university.
Saphnix Life Sciences is among the list of Top PCD Pharma Franchise Companies in India. Therefore we are proud to say that, our company has more than 300 associates all across the country. They are enjoying the benefits of PCD Pharma Franchise Business.
Once you will satisfy and you are ready for commencing a Pharma Franchise business. So you can contact us through our below mentioned contact details.
For any further assistance please contact us on
Name-Saphnix Lifesciences

Address – Address: S.C.O NO – 4, Dev Shopping Complex, Bhabat Road, Zirakpur, Punjab 140603
Phone No – +91-8146661517
Email ID – saphnixlifesci@gmail.com