Rosuvastatin 10 MG & Aspirin 150 MG Tablets Manufacturer in India
Rosuvastatin 10 MG & Aspirin 150 MG Tablets Manufacturer in India – As per the findings of ICMR, almost of people have LDL Cholesterol, also known as Bad Cholesterol. A number of cases have been found of people with LDL Cholesterol who get into the trap of heart disorders like a heart attack or stroke. Numerous Cardiologists, doctors, and heart specialists consider one of the best medicines for cholesterol, Rosuvastatin 10 mg & Aspirin 150 mg Tablets. To make it handy for all the people dealing with cholesterol-related issues, Saphnix Lifesciences, the Top Rosuvastatin and Aspirin Tablets Manufacturer in India, has brought impressive third-party manufacturing services throughout India.
Incepted in the year 2008, Saphnix Lifesciences is a sole proprietorship company that is engaged in manufacturing, trading, and supplying a diverse range of pharmaceutical medicines. The company provides its products as per the latest market trends and assures to deliver them at a scheduled time frame. With our years of experience and expertise in the pharmaceutical industry, we are able to produce our products in the dosage form of capsules, syrups, tablets, drops, sachets, and much more. Being the Best Third Party Pharma Manufacturing Company for Rosuvastatin and Aspirin Tablets in India, we aim to provide remunerative manufacturing services to our clients at genuine prices.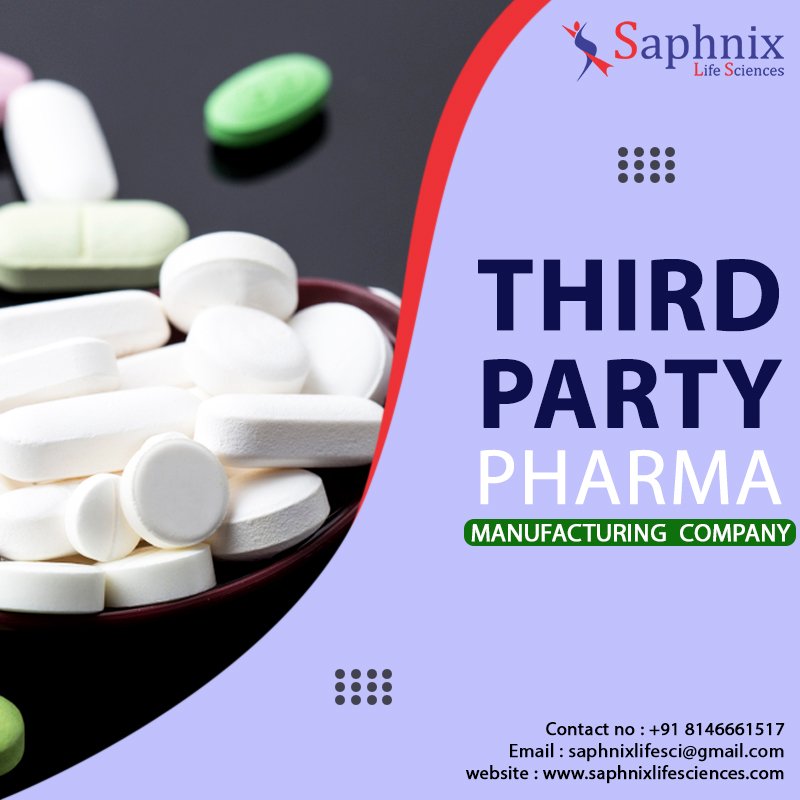 Explore more about our manufacturing services, wide product range, and impressive benefits. Call us on +91 8146661517 or email us at saphnixlifesci@gmail.com to know detailed information.
High Preference of Rosuvastatin and Aspirin Tablets in the Market
A combination of two medicines Rosuvastatin and Aspirin are used to prevent the conditions of heart attack and stroke. Rosuvastatin with the dosage of 10mg in this tablet is a lipid-lowering medication that works by decreasing the amount of Bad Cholesterol; Low-Density Lipoprotein (LDL), and increasing the amount of Good Cholesterol; High-Density Lipoprotein (HDL) in the blood. On the other side, Aspirin with the dosage of 150mg in this tablet acts as a blood thinner that prevents the formation of blood clots and prevents the growth of the existing clots.
Due to their high potential of preventing heart diseases, Rosuvastatin 10 mg and Aspirin 150 mg Tablets are prescribed by top-class doctors and healthcare experts to their patients. These tablets are highly demanded among various pharma companies, medium-scale companies, stockiest, etc. to deliver in the market. Hence, if you also want to grab the most genuine manufacturing services and want to get the medicines in the premium quality, then Saphnic Lifesciences, the Top Third-Party Pharma Manufacturer for Rosuvastatin and Aspirin Tablets in India, is certainly the uttermost choice for you. We promise to supply the products at the most authentic prices.
Best Rosuvastatin and Aspirin Tablets Manufacturer in India – Saphnix Lifesciences
With cutting-edge manufacturing facilities and the latest technologies, Saphnix Lifesciences becomes the leading player in the pharmaceutical industry that focuses on the safe production of products. The manufacturing plants of the company are situated in pollution-free zones where eco-friendly manufacturing of medicines is carried out. We have a resolute team of pharma experts, developers, R&D scientists, and supervisors that collectively lay down their attentive approach towards formulation, quality, delivery, and packaging of products.
Reasons that separate us from others for third-party manufacturing services:
Our products are designed and developed as per WHO-GMP guidelines and other associated codes.
We use the best starting and packaging material to produce our products.
Finished medicines are checked and processed as per the defined procedures.
Deep-Grained Manufacturing Practices Implemented for Optimum Medicine Turnout
Saphnix Lifesciences is a leading pharmaceutical organization that has traced its profound name in the healthcare fraternity through its exemplar manufacturing capacities. Our products are designed, produced, and finalized by the Industry's top operators and experts. Our manufacturing equipment including X-ray inspection systems, spray drying accessories, capsule filling machines, tablet punches, etc., are used with proper care and analysis. Frequent evaluations of the quality of products are conducted on the premises with the purpose of validating the consistency of the process and assuring its constant amelioration.
Our units are deep-seated with exotic devices and quality testing equipment.
We have hygienic and enormous storage arrangements for safe production.
Our equipment and instruments are continually maintained and calibrated to assure the safety of medicines.
Why Look on Us for Third Party Manufacturing for Rosuvastatin 10 mg & Aspirin 150 mg Tablets?
Saphnix Lifesciences is a credible brand that has made its framework in the Indian Pharmaceutical Market with absolute excellence. All the medicines manufactured and delivered by the company are certified by DCGI units. We are a proud manufacturer of top-quality medicines and drugs that are produced with the sole purpose to treat people effectively. By taking third party manufacturing services from Saphnix Lifesciences, you will be availing of the following benefits:
We have an endless stock availability of products.
You will get your consignments at the most authentic rates.
You will have access to a wider market audience.
There will be faultless and flawless packaging of products.
This is your time to add a profitable medicine line and earn remarkable profits with our remunerative manufacturing services. Thus, connect with the Top Rosuvastatin and Aspirin Tablets Manufacturing Company in India, Saphnix Lifesciences, and get the most demanded and rich quality medications at market-leading prices.
CONTACT DETAILS!
Name: Saphnix Lifesciences
Address: Village Barotiwala, Utrathya Paonta Sahib – 173025, Sirmaur, Himachal Pradesh, India
Phone: +91 8146661517
Email: saphnixlifesci@gmail.com