Third-Party Manufacturing for Analgesics Medicine Range
Third-Party Manufacturing for Analgesics Medicine Range – Lowering costs and offering the best products possible to the customers is always a big concern for manufacturing companies. If you are trying to lower the amount of money that you invest in manufacturing processes, you definitely need to look at third-party manufacturing. If you want to grow your business then you have to turn to third-party manufacturers and if you looking for the best Third-party manufacturer for Analgesics Medicine rang in India then choose Saphnix Lifesciences. Saphnix Lifesciences is the best Third Party Manufacturer for Analgesics Medicine Range in India. We are the most trustworthy and reputed firm in the Indian industry that delivers a very wide range of pharma products such as Pharmaceutical Tablets, Pharmaceutical Ointments, Pharmaceutical Dry Syrups, Pharmaceutical Syrups, and Suspension, Pharmaceutical Capsules.
Established in 2008, Saphnix Lifesciences has earned the top spot and become the most reputed and best Third Party Manufacturer for Analgesics Medicine Range in India. We are an organization that manufactures and supplies a very high-quality and assured range of pharma medicines & products. The products manufactured by us are quality tested and monitored by our quality auditors.
Because of this, we have reached the position of the top Third Party Manufacturing Company. Saphnix Lifesciences has its own WHO & GMP certified manufacturing facilities and these are equipped with the latest equipment.
For more information regarding anything, get in touch with us. Contact us at 08048079895.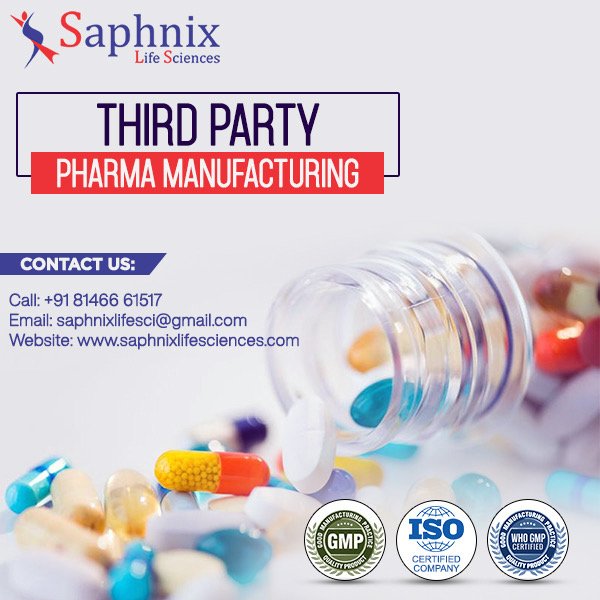 Growing Market of Analgesics Medicine Range
Globally, the market for analgesic medicines is expected to reach the mark of US $26.4 billion by 2022. When we talk about the situation of the analgesics medicine market in India, it is said to be worth US$ 5323m in the year 2018. This market for analgesics medicine is growing strongly at a CAGR rate of 1.8 percent between 2018 to 2021.
Many individuals, investors, and people are investing in the business of painkillers. They are doing this to offer such medicines that help to relieve headaches, pain due to bruises, menstrual cramps, arthritis, etc. These medicines & drugs are anti-inflammatory in nature and these drugs & medicines help to provide relief from pain in the body. There are few medicines that have become common in every household and office in India and around the world.
There are several factors that led to an increase in the demand for these medicines. These are stressful life, low immunity, poor eating habits, lack of nutrition, and unhealthy lifestyle. These factors can cause such issues on a frequent basis. These drugs are considered effective and safe for use and their demand is increasing every year.
Skilled and Educated Team of Professionals at Saphnix Lifesciences
Saphnix Lifesciences involves a team of very devoted, hardworking, and skilled professionals. Our team consists of well educated and highly skilled working professionals that work day and night ethically and maintain a proper hygienic work environment in the organization. We hire these professionals on the basis of their experience, qualifications, and business exposure. Each department in our firm is handled by professional leaders.
Our group involves:
Pharmacists
Chemists
Quality control officers
Skill Laborers
Marketing & Sales experts
Laboratory Staff
Packaging & Warehousing officials
All these people are highly educated, skilled, and very professional in their work. These people are specially trained to work in different departments.
Why Associate with Saphnix Lifesciences
Saphnix Lifesciences has evolved as the most strongest and powerful firm in the Indian Pharma Industry. With the help of our teamwork, fairness in dealings, ethical business, honesty, and transparency, we have reached the spot of the most prestigious organization in the Indian pharma industry. We offer several attractive benefits to our franchise partners. These benefits are:
Monopoly rights
Quality products
High demanded products
Promotional help
Marketing Aids and many more.
Saphnix Lifesciences is an ISO certified pharma firm and the only firm that has GMP & WHO certified manufacturing units with state of the art manufacturing facilities. Our company works ethically and keeps in mind the quality standards while manufacturing analgesic medicines & products. Hence, we have become the best Third Party Manufacturer for Analgesics Medicine Range in India.
There are many more reasons to choose Saphnix Lifesciences. Such as:
We are ISO 9001:2008 certified
One of the very few firms that have GMP & WHO certified manufacturing facilities
You will get a chance to work with skilled professionals.
Analgesic products have a huge demand in the market and are recommended by many doctors and pharma professionals.
The excellent delivery system for on-time delivery of medicines
Safe and reliable analgesic products that are capable to cure any disease
This is enough to justify why we are the best Third Party Manufacturer for Analgesics Medicine Range in India and what benefits we offer to our pharma franchise partners.
Best Third-Party Manufacturer for Analgesics Medicine Range in India.
Saphnix Lifesciences is a company that feels very proud of admitting that we always follow ethical business approaches in our work and provide the best analgesics medicines and products in the market. The analgesics medicines & products manufactured by us are a hundred percent safe and effective. These medicines are made from quality raw materials.
We have gained the trust of millions of our customers, people, doctors, and pharma professionals with the help of our analgesics medicine range. We try to maintain a healthy and eco-friendly environment and tries to minimize any kind of pollution be it air or water.
Our company always makes sure that the medicines manufactured by us are free from any harmful substances. To increase our reach and to make our medicines available across India, we are willing to work with interested people, individuals, qualified chemists, pharma professionals. So if you want to become your own boss then associate the best in the business – Saphinix Lifesciences.
Contact Us
Name: Saphnix Lifesciences
Address: Village Barotiwala, Utrathya Paonta Sahib – 173025, Sirmaur, Himachal Pradesh, India
Phone: 08048079895.