List of Top Pain Killer Manufacturers in India
List of Top Pain Killer Manufacturers in India – The global pain killer segment amounts to US$0.90bn in 2022. This market is expected to grow by 8.82% (CAGR 2022-2025) annually. The top pain management companies are investing in research and development activities to develop and manufacture pain killers that are safe, effective, and economically viable with easier administration. Thus, the new pain killer medicines are being introduced into the market by giants. This article contains the List of Top Pain Killer Manufacturers in India with a reputable image and exclusive portfolio.
Want to outsource your production or trade high-end painkillers? Then, collaborate with one of the top pain killer manufacturers. But finding the best among numerous is ain't that straightforward. Numerous manufacturers and suppliers are there in the market who manufacture and develop medicines. However, you can't trust anyone blindly. Hence, we decided to compile a list of Top Pain Killer Manufacturers in India with top-notch quality products. Also, a brief description of them is below.
Best List of Top Pain Killer Manufacturers in India
Dealing with the best pain killer is what you do to be successful in the pharma field. The consumption of pain killers is high in India so as the profits. After collaboration with one of the best pain killer manufacturers, you can deal with low-cost, high-quality drugs. This is what giants do. Without exaggerating more, let's begin with this list of top pain management drug manufacturers in India.
Saphnix Lifesciences
The first company on the list of Top Pain Killer Manufacturers in India is Saphnix Lifesciences. This company is the premier provider of pain management drugs in India. It has a keen interest in the manufacturing, development, and commercialization of high-end pain killer medicines. The company has taken vast expertise and substantial experience in pharma. Thus, leverages it and manufactures innovative medicines with 100% accuracy. Aside from that, the company is led by a singular mission of making a healthier community lead happier lives. Today, the company has millions of customers throughout the country and a tag of the best pharmaceutical company in India.
Key Highlights of Saphnix Lifesciences:-
WHO-GMP & ISO 9001:2015 certified
State-of-the-art manufacturing facility
Offers an extensive pharma product range
Backed by a dedicated workforce of professionals
Servocare Lifesciences
Another Top Pain Killer Manufacturer in India is Servocare Lifesciences. This company drives excellence across the pharmaceutical with innovative pharma medicines. It has gained the most recognition throughout the nation by delivering affordable,  high-quality, and 100% effective pharmaceutical drugs. The company is committed to discovering, developing, manufacturing, and commercializing high-end pain management drugs.
Servocare Lifesciences provides a comprehensive pharma product range with DCGI and FDA certification. It has a sound presence all across the globe, including  CIS, the UK, Nigeria, Ghana, Liberia Afghanistan, & Middle East. Aside from that, the company has a huge clientele in India that includes millions of consumers. This pharmaceutical company deserves your business.
Stensa Lifesciences (Top Pain Killer Manufacturers)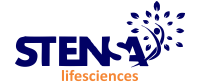 If you are looking for the Top Pain Killer Manufacturer in India, go for Stensa Lifesciences. This pharma company is dedicated to addressing the specific unmet needs of the patients. The company has gained expertise in making difference in their lives by delivering high-quality, affordable, and effective pharmaceutical products. Also, their cutting-edge research facility, manufacturing facility, and 200+ business associates throughout the country make them stand out from the crowd.
Salient Features of Stensa Lifesciences:-
Comprehensive Product Range
A dedicated team of experts
Hired expert pharma scientists
Strong distribution channel
Arlak Biotech
With 1000+ products, 500+ associates, and dedicated warehouses, Arlak Biotech becomes one of the Top Pain Killer Manufacturers in India. This company pursues pharma innovation, provides high-quality medicines, and strives to provide superior business services. Alongside, it unlocks the potential of pharma to benefit the patients facing chronic ailments.
With precision and accuracy, the company has built an extensive pharma product range that includes, Tablets, Capsules, Injections, Ointment, Softgels, etc. Aside from that, investing in the company holds numerous advantages, such as hassle-free manufacturing, on-time delivery, high-quality products, and many more. Collaborate with the company for success.
Lifegenix

Lifegenix is an award-winning pharma manufacturer and supplier highly focused on developing treatment breakthroughs. It has secured its position on the list of the Top Pain Killer Manufacturer in India by delivering high-end pharma medicines. The company goes the extra mile for its valued clients and makes them feel esteemed. Thus, made a huge clientele throughout India. In addition, the company addresses the unmet specific needs of the patients. It is on a bold mission of creating a healthier world.
More Highlights of Lifegenix:-
Advance Manufacturing Methodology
Contamination free spacious warehouses
The comprehensive pharma product range
DCGI, FSSAI, FDI approved pharma medicines
Novolilly Pharma
Collaborate with one of the Top Pain Killer Manufacturers in India, Novolilly Pharma, for success and high growth. This multi-faceted pharma company strives for tangible improvements in the quality of life and health of the patient. With a proficient marketing team and high-end pharma medicines, it has gained the trust of millions of patients. Alongside, its flexible, pocket-friendly, and superior services have made the people trust it.
In addition, Novolilly Pharma is committed to research and development of treatment breakthroughs to benefit the patients. Its effective, affordable, and innovative medicines are high-in-demand and apt for investment. You can collaborate with this pharmaceutical company for early success, hassle-free manufacturing, high growth, and handsome profits.
Sanify Healthcare
Last on the list of Top Pain Killer Manufacturers in India is Sanify Healthcare but not the least. You can choose Sanify Healthcare as your collaboration partner and enjoy the best benefits from the pharma field. With a proficient marketing team and state-of-the-art manufacturing facilities, it has become a renowned name in the pharma. It holds 10+ years of experience and manufactures 2000+ products on its own. Investment in this company will pay you off.
Why Choose Sanify Healthcare:-
Bulk manufacturing capacity
Strong distribution network
Exclusive product range
Most competitive rates
On the Final Note
This article contains the List of Top Pain Killer Manufacturers in India that are reliable and trustworthy. All the above-listed manufacturers and suppliers deserve your business. In addition, they are accredited with WHO, GMP, GLP, etc. You can associate with any of these and find success without working hard. So, if you are interested in trading high-quality pain killers, contact them ASAP!
Aside from that, if you are still undecided and confused about whom to choose, collaborate with Saphnix Lifesciences. It is the best option at the moment as it has excelled in the manufacturing of drugs. It manufactures various drugs, including tablets, capsules, ointments, creams, etc. For more details, you can contact the company. Be a successful entrepreneur by tapping into the untapped market.