Third-Party Pharma Manufacturing for Nephrology Medicine
Third-Party Pharma Manufacturing for Nephrology Medicine – Nephrology, also labeled as Renal Medicine is a branch of medicine that deals with kidney-related diseases and their diagnosis. The demand for Nephrology is elevated in the Indian Market. Due to the upsurge of Nephrology medicines across the country, Saphnix Lifesciences, the leading Third-Party Pharma Manufacturing Company for Nephrology Drugs, is here with astonishing manufacturing services along with supreme quality products.
Established in the year 2008, Saphnix Lifesciences is shaping a strong niche in the Indian Pharmaceutical Market by its well-researched formulations and innovative methods. Since our inception, we have been introducing new and potent medications for various medical needs of people and serving manufacturing services. The company has come up with opportunities for Third-Party Manufacturing for Nephrology Medicines.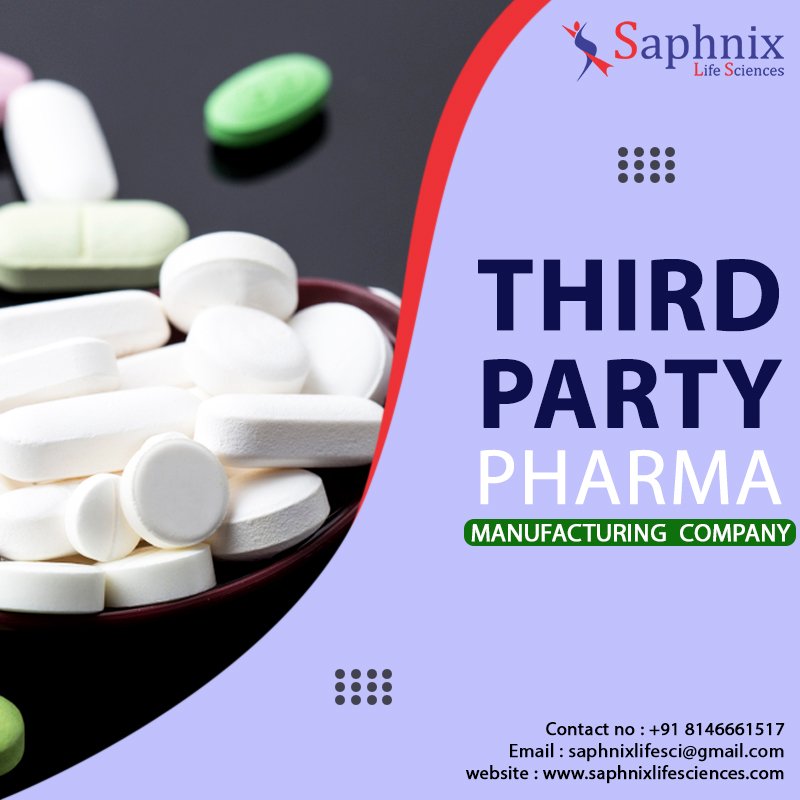 Get thorough information on our third-party manufacturing services, best-quality medicines, and genuine product pricing. Call us on +91-8146661517 or write an email at saphnixlifesci@gmail.com.
Current Outlook of Nephrology Medicines in India
High blood pressure or hypertension, electrolyte imbalance, chronic kidney diseases, etc., are among the most common health issues all around the nation. Nephrology medicines are advised by a number of doctors to the patients as many people with kidney stones, acute kidney injury, renal disorders, hypertension, hematuria, electrolytes, and other kidney-related problems visit the nephrologists for acute treatments.
The increasing prevalence of kidney disorders across the country is driving the growth of the Indian Nephrology Market and as a result, it is favoring the Nephrology Business to profound dimensions. If you want to pave your business to the success doors, then grab the highly resultant Nephrology medicines offered by Saphnix Lifesciences that are trusted by worldly-known doctors.
High Manufacturing Potencies of Saphnix Lifesciences
With a profound experience of 13+ years, Saphnix Lifesciences has been pouring its in-depth knowledge and expertise into its top-quality pharma formulations. Our state-of-the-art manufacturing plant is equipped with cutting-edge machinery and advanced technology that assists us to produce our compositions with ease. The absolute strength of the company stretches on its efficient marketing strategies and standard facilities.
Major reasons behind the renowned name of Saphnix Lifesciences:
more than sufficient storage spaces to produce products in a bulk.
a separate panel of Quality Control (QC) and Quality Assurance (QA) team for quality enhancement procedures.
wide portfolio of innovative and highly-effective products certified by DCGI units.
the eco-friendly and hygienic environment to execute every endeavor.
most demanded nephrology medicine range at nominal rates.
Quality Ideals Followed for Safe and Reliable Nephrology Products
The trust of people we have been maintaining for years lays in the quality of our compositions. Being a trusted healthcare organization for producing the best medicinal solutions, we have designed our set of policies to obtain top-quality outcomes. Before circulating our products to the clients and customers, each of our products meets with stringent quality verifications to make sure zero discrepancies in terms of quality. The set of policies we follow while manufacturing our formulations are as follows:
adherence to WHO-GMP norms for every performed task.
ultra quality ingredients obtained from India's most authentic raw material suppliers.
prosecution of rigorous quality inspections to check up on product uniformity and safety.
leading-edge manufacturing labs in accordance with environmental conditions including humidity, temperature, ventilation, etc.
usage of ultra-modern testing equipment for accurate inspection.
Top Third-Party Manufacturer for Nephrology Medicine | Saphnix Lifesciences
When we talk about the affairs of top third-party manufacturing services for Nephrology products, Saphnix Lifesciences comes out from the crowd like a Powerball. Due to our transparency, authenticity, and social code towards our clients and customers, we have attained the position of the Best Nephrology Medicine Manufacturing Company in the pharma forum. We are an ideal choice for third-party pharma manufacturing because we permit absolute guarantee of the quality of our products.
If you want to avail yourself of excellent quality Nephrology drugs at the most decent prices, then you are absolutely going to get in touch with Saphnix Lifesciences. There are multiple benefits of choosing us for third-party manufacturing services and some among them are described below:
Legally Certified Nephrology Products
Delightful Packaging of Medicines
A Pool of Nephrology Drugs
Speedy Delivery of Products
24*7 Customer Assistance
If you want to deal with the qualitative range of nephrology products with the most trusted manufacturer, then do not wait anymore and reach out to the Top Third-Party Manufacturer for Nephrology Medicine, Saphnix Lifesciences. Just remember that you will cherish a number of delightful benefits by connecting with us because we have so much stored for you.
Contact Us!
Name: Saphnix Lifesciences
Address: Village Barotiwala, Utrathya Paonta Sahib – 173025, Sirmaur, Himachal Pradesh, India
Phone: +91 8146661517
Email: saphnixlifesci@gmail.com.