Third Party Pharma Manufacturer in Dehradun
Saphnix Lifesciences is one of the best Third Party Manufacturer in Dehradun. The firm is engaged in the business of dealing in quality and authentic quality pharma medicines or products. The manufacturing units of Saphnix Lifesciences are approved by WHO-GMP. These units are backed up with modern equipment and are capable to manufacture products or medicines in bulk.
Being a leading Third Party Manufacturer in Dehradun, we always strive to offer quality products to our clients, customers, or associates. We deal in contract manufacturing with a vast range of products such as Capsules, Tablets, Syrups, Creams, Injectables, dry syrups, etc. Moreover, we are an ISO certified company that offer authentic third party and contract manufacturing services.
Due to the quality of our products, these are recommended by many top pharmacists and customers. Every medicine delivered by us complies with the industry quality guidelines and is developed by a team of professional researchers. We use the latest machinery and equipment to design and formulate our medications. Hence, if you are searching for a top third party manufacturer in Dehradun, then immediately contact us at 08048079895.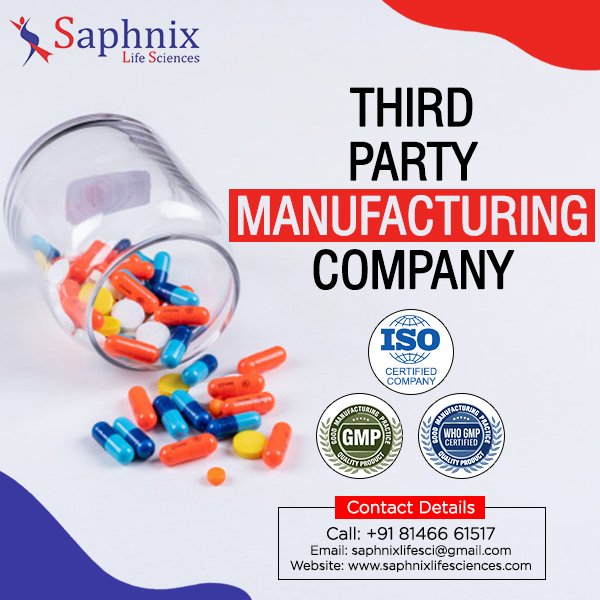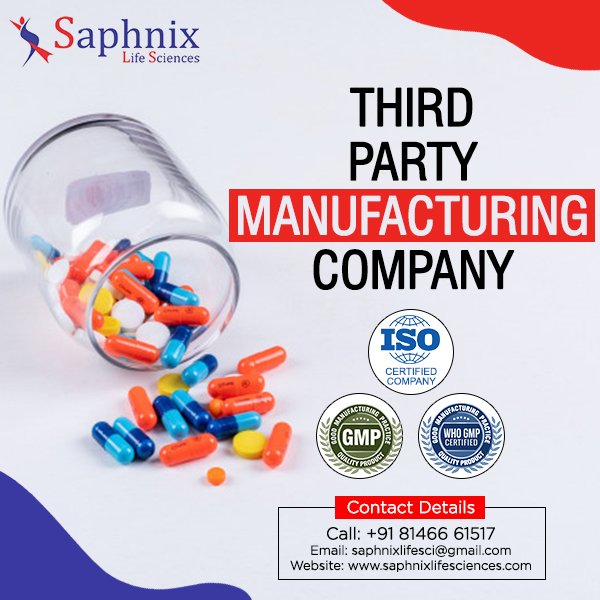 Deal with Advanced Product Range Offered by Saphnix Lifesciences
Saphnix Lifesciences is engaged in the business of manufacturing top quality pharma products and medicines. Due to the quality of these products, they are accepted by every customer, doctors, healthcare specialists, etc across Dehradun and India as well. Our firm delivers an exclusive range of pharma medicines or products that adhere to all quality standards.
Our company delivers formulations that cover segments like Diabetic, Gynae, critical care, derma, Ayurvedic, Ophthalmic, etc. Below is the exclusive product portfolio of Saphnix Lifesciences:
Tablets

Liquids

Dry Syrup

Injections

Ointments

Capsules

Powders

Anticolds & Anti-allergic drugs
Opportunity to Work with a Top Pharma Manufacturer
At Saphnix Lifesciences, we have a team of professionals who work every day just to deliver you good quality and safe pharma products and medicines. These people are hired based on their experience and qualification. Moreover, these people have undergone special training to become proficient in their work.
All these professionals maintain accurate hygiene on the premises and they are responsible for every activity right from picking raw materials, to the packaging. By working with us, you will get an opportunity to work with a team of professionals that includes the following:
Healthcare professionals

Doctors

Pharmacists

Quality Auditors

Sales professionals

Laboratory Staff

Skill Laborers

Packaging & Warehousing officials
Best Infrastructure Facilities at Saphnix Lifesciences
Being the leading third party manufacturing company, we have one of the best infrastructural facilities that are located over a wide area. The infrastructural facilities at Saphnix Lifesciences are backed up with modern machinery and the latest equipment. These things allow us to deliver good quality pharma medicines and products in bulk to all our customers, clients, and associates. The following are some of the major highlights of our infrastructural facilities:
Build over a wide area

Facilities equipped with modern equipment and machinery

A team of professionals experts and workers

Quality checks at various intervals

Modern methods for production and quality monitoring

Use of pure and best ingredients

Bets busies and marketing strategies

Hygienic environment
Enjoy Best Third-Party Manufacturing in Dehradun
Saphnix Lifesciences is one of the most reliable and prestigious names when it comes to Third-party pharma manufacturing in Dehradun. Over the years with the help of our hard work, dedication, and relentless consistency, we have climbed the ladder of success and become the best third-party manufacturer in Dehradun and across Indian as well. As a firm, we know the importance of quality. Therefore, we keep our promise and always deliver the best quality pharma medicines and products to our clients, customers, and associates.
Since day one, we are working with the motive to become the industry leader and we have successfully achieved this target with the help of our team of professionals and top management. Therefore, to enjoy the best third-party manufacturing services and get the best quality pharma products or medicines, contact us.
Contact Us
Name: Saphnix Lifesciences
Address: Village Barotiwala, Utrathya Paonta Sahib – 173025, Sirmaur, Himachal Pradesh, India
Phone: 08048079895.