Third Party Pharma Manufacturing in Delhi
Third Party Pharma Manufacturing in Delhi – Pharmaceutical Sector of Delhi is at great heights. Being the capital of a nation with 1.3 billion population, it won't be wrong to say that Delhi is an ideal location for any business. There is numerous pharmaceutical company which deals in Pharma Franchise and third party pharma manufacturing in Delhi.
One among them is the well known and trusted company, Saphnix Life Sciences. The third-party company has a great scale capacity for the formulation of various pharma tablets, capsules, syrups, sachets etc. We are an ISO certified company. Saphnix Lifesciences name is quite popular for Third Party Pharma Manufacturing in Delhi because we provide our clients with the flawless quality pharma solutions for all varieties.
We count in the top 10 pharma manufacturing companies in India for delivering the DCGI approved drug formulations. Saphnix Lifesciences has associated with many pharma companies all across Delhi, India which do not have their own manufacturing facilities. Our Third Party Pharma Manufacturing in Delhi provides international quality standards drugs. We, Saphnix Lifesciences employs the best pharma experts who are well experienced, talented and understand the needs of our valuable clients and work according to them.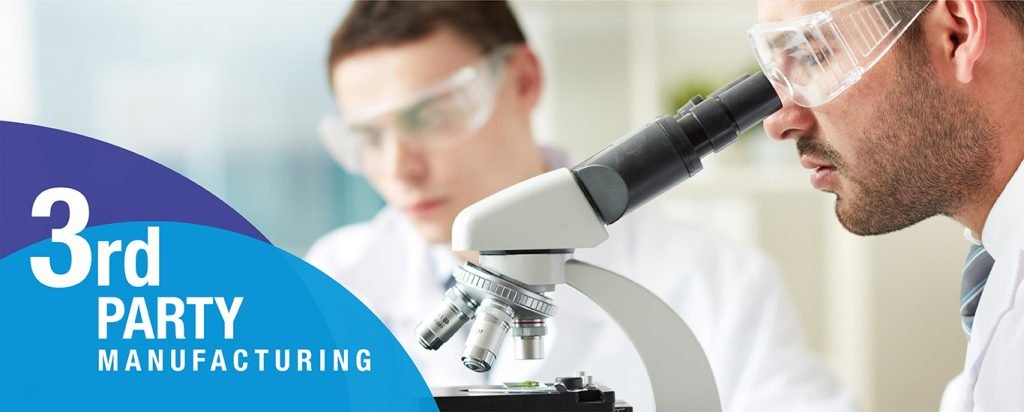 Form the beginning, Saphnix Lifesciences has maintained our name in the list of top Third Party manufacturing pharma companies. Our formulated pharma products and medications are safe and side effect free. If you are looking for the right contract manufacturing company in Delhi, you will always find our name on the top of the list.
To know more regarding contract manufacturing agreement and other business related queries you can contact us on registered contact number +91-8146661517. Even you share your feedback, queries or views on our official email address saphnixlifesci@gmail.com.
Reputed Third Party Manufacturer in Delhi | Saphnix Lifesciences
Saphnix Lifesciences is a reputed name for many small and medium-sized enterprises engaged in pharma contract manufacturing. Medicine produced by use is owned under a variety of brand names and trademarks in accordance with the standards that our business partners permit. Our Third Party Pharma Manufacturing Company offers products that are acclaimed for their safe consumption, efficiency and long shelf life on the market.
Through our Third Party pharma manufacturing facilities, we not only aim to generate a good pharma business and earn the great revenue profit, but we also strive to improve medicine and healthcare products quality standards and make them available to everyone because of their affordability and reachable for all. As a leading and trustworthy Third Party Pharma Manufacturing Company in the capital of India, Saphnix Lifesciences has gradually but extensively extended its reach.
Benefits for Opting Third Party Pharma Manufacturing in Delhi
Saphnix Lifesciences offers a broad product range with the best product quality. Our products are highly efficient and manufactured using safe and hygienic high – quality raw material. The following methods are things that make us best for the Third Party Pharma Manufacturing:
A Promise for On-Time Delivery: Saphnix Lifesciences brings instant solutions to your service, we are connected to the largest network in India. Our pharmaceutical company joined hands with Delhi's best-known logistics partners who helped us to manage our orders in the best way possible. This will shorten your delivery time and make the investment reasonable. Where you can easily track your orders, fast delivery systems are set up.
A Promise for Flawless Quality: The quality of our products is best, we have the quality management team that from the very beginning takes care of the quality of each product. The industry's best vendor provides us with the highest quality pharmaceutical products. We use the best machinery and technology that helps us to produce products of the best quality that innovate and advance.
Collaborating with the best company for third party pharma manufacturing in Delhi is a great deal for our business. Saphnix Lifesciences is a reliable Pharma company.
Costing and Taxation for Third Party Manufacturing
Pharma contract manufacturing success depends on the mutual understanding between the contractor and the customer. The best services the manufacturer provides give the customer complete satisfaction. Therefore its good to clarify all the queries regarding the 3rd party pharma manufacturing cost. The general policy for contract manufacturing over a particular product category is mentioned below:
Raw material cost: Active ingredients and excipients cost.
Packaging material cost: Foil, Carton, PVC, labels etc. cost.
In process loss of Raw Material (RM) and Packaging Material (PM).
Batch charges: It covers the manufacturing cost, transportation cost, and quality control cost.
The 1st time batch supply will execute within 40-45 days and repeat pharma batch supplies will execute within 25-30 days.
Documents Required to Hire the Pharma Contract Manufacturing in Delhi
Manufacturing Agreement
Non-Resemblance Certificate
Drug Licences: Drug Licenses attested photocopy
Sales Tax / TIN Registration / GST Certificates: Need to deposit Sales tax Registration Certificate attested photocopy.
Resolution for Authorised Signatory to Deal Copy: For pharma franchise limited, pharma private limited and other partnership companies.
ID Proof of Directors & Co-Partners: Name, Address & Telephones along with the Voter ID and PAN card copy. (Official and Residential Address).
Company Profile Detail: A copy of PAN Card of the pharma franchise company and a Copy of Memorandum & Articles of Association in case of Pvt. Ltd or pharma limited company.
Contact Us
Name: Saphnix Lifesciences
Address: Village Barotiwala, Post Office Shivpur, Paonta Sahib – 173025, Himachal Pradesh, India.
Phone No: +91-8146661517
Email Id: saphnixlifesci@gmail.com