Third Party Manufacturing Company in Mizoram
Third-Party Manufacturing Company in Mizoram – From the beginning of the business, Saphnix Lifesciences meeting millions of customer satisfaction with quality medicines. We are engaged as third party pharma manufacturing company and providing quality medicines at the best prices. As we are covering all areas in India and providing our manufacturing facility. In our survey, we found that in northeastern India, there is no such good company available. So we exclusively introducing our Third-Party Manufacturing Company in Mizoram. We are here to help people with safe medicines.
Our commitment towards quality, good industry experience, and business values have taken us a long way in gaining a positive market recognition as a top third party manufacturer company. Our newly launch Third Party Manufacturing Company in Mizoram will relieve the suffering of mankind and also gives good business options to the local people. Our highly built production units offer medicines at various formulations like capsules, tablets, injections, syrups, drops, oils, protein powder, sachets, etc.  We do our best to meet people's expectations.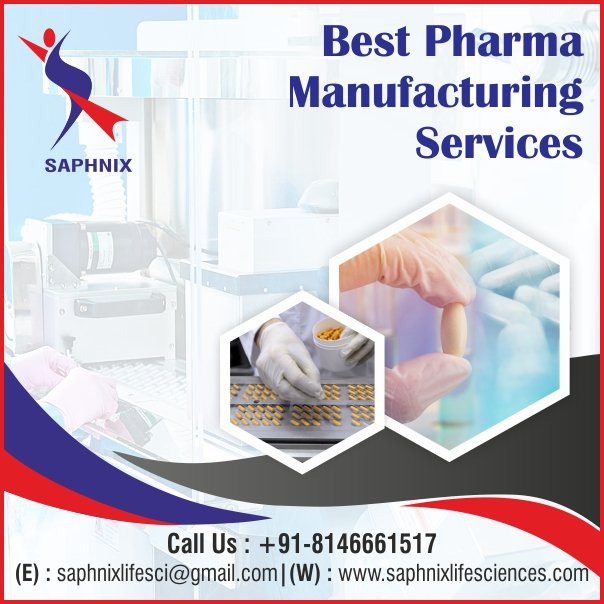 For any further assistance regarding our company and its third-party manufacturing facility in Kolasib, Serchhip, Champai, etc. you can give us a call at +91-8146661517 or mail us at  saphnixlifesci@gmail.com.
Saphnix Lifesciences – Top Third Party Manufacturing Company in Mizoram
Saphnix Lifesciences is one of the fastest-growing Government approved pharma manufacturing company and professionally handled by experienced, qualified and dedicated staff. We are in the business of healthcare products. So it's our responsibility to make every product very safe and effective. We have a GMP&GLP Certified production units in which we produce high-quality medicines. Our units are installed with hi-tech machinery and all the procedures handled by the senior team. Our manufacturing facility run under 24*7 surveillance. We use safe raw-material for medicine manufacturing.
To check the medicine quality we have in-house Quality Control Laboratories, Microbiology & Pharmacology Laboratories with state-of-the-art Instruments. All produced medicines test precisely and that match the International standards. If medicine batch clear the quality test then only it sent to the packaging department.
In the packaging area, Operations carried out under a well-controlled environment. All pharma drugs packed in safe and sterilized material. We buy all our material from trustworthy suppliers to maintain quality. Our high-quality and effective medicines made us the leading Third Party Manufacturing Company in Mizoram. This motivates us to expand our business pan India.
Business Values at Third Party Pharma Manufacturing Company
Saphnix Lifesciences is the name of safe guaranteed medicines. Therefore every medicine we manufacture is safe, effective, affordable and as per quality standards. We believe that quality awareness has to be built in the company's culture. Which can be achieved through:-
 Good Product Design
 Rigorous Specification for medicines
 Best available Resources
 Well Trained Team
 Ethical Manufacturing practices
If you are willing to enter the pharmaceutical sector and looking for medicine producer, then do not waste your time and join our Third Party Manufacturing Company in Mizoram. We will provide you a vast range of products which definitely give you a good profit.
Our Produced Effective Combinations
As earlier we have mentioned we manufacture a large number of products that cover almost every health segment and offer medicines for Antibiotic, Diabetic patients, Allergic range, Gastric Resistance, Antispasmodic and Antiemetic, Multivitamins Drugs, Neuroprotective medicines, Dermatology, etc. Here is our list of DCGI approved medicines:-
Cefuroxime Axetil Tablets IP 250/500 mg
Ofloxacin Tablets IP 200/400 mg
Cefixime 200 mg & Ofloxacin 200 mg Tablets
Faropenem Sodium Tablets 150/200 mg
Rifaximin Tablets 200/400/550 mg
Nitazoxanide Tablets 500 mg
Diclofenac Potassium 50 mg, Paracetamol 325 mg & Chlorzoxazone 250 mg Tablets
Etodolac 300/300 mg and Thiocolchicoside 4/8 mg Tablets
Trypsin-Chymotrypsin 50,000, Diclofenac Potassium 50 & Paracetamol 325 mg Tablets
Glimepiride 1/2 mg & Metformin HCl 500/500 SR Bilayered Tablets IP
Voglibose 0.2/0.2 mg, Glimepiride 1/2 mg & Metformin Hydrochloride 500/500 mg SR BilayeredTablets
Pregabalin SR 75 mg, Methylcobalamin 1500 mcg & Nortriptyline 10 mg Bilayered SR Tablets
Montelukast 10 mg & Levocetirizine Dihydrochloride 5 mg Tablets IP
Calcium Citrate 1000 mg, Magnesium 100 mg, Zinc 4 mg, Vitamin D3 200 IU, Manganese 1.8 mg& Copper 1 mg Tablets
Lycopene 2000 mcg, Niacinamide 25 mg, Pyridoxine HCl1.5 mg, Cyanocobalamin 1 mcg, Folic Acid 100 mcg, Selenium 35 mcg, Zinc 3 mg, Manganese 2 mg, Iodine100 mcg& Copper 500 mcg Suspension
The above are some medicines from our extensive product portfolio. We have more than 500+ products. For pharma companies who have limited excess to manufacturing, they can contact us for the pharma manufacturing facility. We will provide you the best medical solutions at the justified rates. As of now offering our manufacturing facility in Aizawal, Mamit, Kolasib, Saiha, Lunglei, Lawngtlai, Champhai, Serchhip, etc.
Highlights of Our Pharma Manufacturing Company
We tend to provide the best medicines all the time. Being a popular pharma drug supplier we timely upgrade ourselves. The following are the components of our Third Party Manufacturing Company in Mizoram.
Flexible Facilities
Systematic Framework for Implementation
Drug Concentration Assurance of Continuous Medicine Manufacturing
Safe and Secure
Cultural excellence
Real-Time in- Line Monitoring
Developing Robust Approaches
Improving Pharmaceutical Manufacturing Performance
Connect with one of the most trusted and reliable names in the pharmaceutical sector. Get the quality products right on time with a good profit margin.
Contact Information
NAME:  Saphnix Lifesciences
ADDRESS:  Address: S.C.O NO – 4, Dev Shopping Complex, Bhabat Road, Zirakpur, Punjab 140603
PHONE NO: +91-8146661517
EMAIL ID:  saphnixlifesci@gmail.com