Third Party Manufacturer for Allopathic Medicine
Third Party Manufacturer for Allopathic Medicine – Allopathic medicines also termed as orthodox medicine, mainstream medicine, conventional medicine, and traditional or western medicine. Allopathic medicines give tough competition to ayurvedic medicines. Numerous of pharma companies are willing to expand their range of allopathic in order to meet the demand in the market. Choosing the company like Saphnix Lifesciences which is the leading third-party manufacturer for allopathic medicine is a good strategy to achieve a goal. Our company deals in providing the superior quality range of drugs and medicines at affordable and genuine prices.
Allopathic drugs are highly demanded across India and also ruling over the pharma market. When it comes to search the best Third Party Manufacturer for Allopathic Medicine then Saphnix Lifesciences is listed at the top. The manufacturing process takes place by the company under WHO and GMP certified units. All the products produced by us are DCGI approved as we are an ISO certified firm. Addition to this our premises is equipped with modern and advanced machinery which make us capable to produce the products in bulk quantity. Effective packaging and best international quality standards are being followed by us.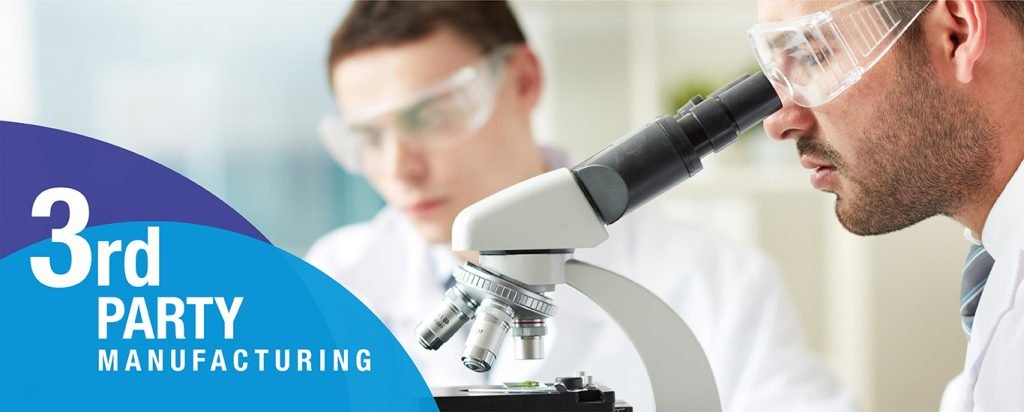 It is our responsibility to provide you the best quality and safe allopathic medicines so that you can get a hold over customers. In case you want to avail of our manufacturing facilities or want to know anything about our company. Feel free to call us at +91-8146661517 or simply you can even mail us at saphnixlifesci@gmail.com.
Prolific Third party Manufacturer for Allopathic Medicines – Saphnix Lifesciences
Saphnix Lifesciences is the most trustworthy pharma company in India who is well known for its Third Party Manufacturer services. More than 300+ drugs are formulated at our premises that is from different specialty range. Our company makes sure to provide you the best quality drugs that are result-oriented and effective. The allopathic range of drugs covers various healthcare segments like pediatric range, gynecology, cardiology, diabetic, derma range etc. The organization provides its manufacturing services in all the major states and cities of India such as Delhi, Bangalore, Gujarat, Sikkim, Assam etc. Below are some points highlighted below that makes us the top manufacturer of allopathic medicines:
WHO and GMP collaboration
DCGI approved drugs
Deal in a wide range of products
Quality assured products are only produced from our end.
Backed with highly qualified staff.
Rising Demand for Allopathic Medicines in India
Allopathic medicines which is known by several names as stated above is one of the highly demanded ranges of pharma. These medicines are used to cure the disease of its roots by using drugs, surgery or radiation. As per the research people more likely consume the allopathic medicines over the other medicines like herbal, ayurvedic and homeopathic medicines etc. Today the world has become modern and thus the allopathic medicines rely on modern medical science. These medicines show quick results as compared to ayurvedic medicines.
The doctors or physicians highly recommend allopathic medicines to their patients for better healthcare treatment. If we look at statistics then 90% of the urban and rural people are consuming allopathic drugs and only 5 to 7% are depending on the ayurvedic. Below are some of the reasons given below of investing in an allopathic range of medicines:
The allopathic drug market has the consumers all over India and thus the demand is high.
The risk involved in this business is also very less as there is on-going consumption of these medicines.
The range of allopathic consists of the various drug market and this gives you a reason to invest in this range.
You can earn good profit margin by dealing in an allopathic range of medicines.
Saphnix Lifesciecnes is the one-stop Third Party Manufacturer for Allopathic medicines. Which only deal in quality and produce high graded medicines. This is a great opportunity for other pharma companies to avail medicines at affordable prices.
Allopathy Range of Medicines Provided for Pharma Manufacturing
Saphnix Lifesciences deals in a wide range of best quality medicines provided at genuine prices. The company invites all those who are looking for genuine deals of manufacturing in allopathic range. We offer quality manufacturing that is undertaken under Schedule M units. For efficient production, we follow all the strict quality guidelines laid down by the Indian Medical Association. Our organization makes use of high-quality ingredients and rich resources in order to maintain quality. Below are the products listed that we cover under manufacturing:
Capsules
Dry Syrups
Ointments
Soaps
Face Wash
Tablets
Syrups
Protein Powder
Sachet
Pediatric Syrup
Oils
Eye Drops
Creams etc.
Become A Strategic Partner of Saphnix Lifesciences for Best Pharma Manufacturing Services in India
Saphnix Lifesciences is the leading company that works professionally and transparently with all its clients. Get the best and economic deals on allopathic medicines manufacturing. Our company has a spacious warehousing facility that keeps our products safe and hygienic. All the products are manufactured in the tax-free zone which reduces the burden of tax on pharma companies. The modern and best packaging technology is being adopted by us so that safe, durable and effective medicines. Contact us now for further queries or details.
Contact Information
Name: Saphnix Lifesciences
Address: Address: S.C.O NO – 4, Dev Shopping Complex, Bhabat Road, Zirakpur, Punjab 140603
Phone No: +91-8146661517
Email Id: saphnixlifesci@gmail.com