Pharma Manufacturing for Gastro Medicine
Pharma Manufacturing for Gastro Medicine – Saphnix Lifesciences is an ISO 9001:2015 certified pharmaceutical company manufacturing and delivering superb quality pharma products including Gastro medicines. Saphnix Lifesciences is a leading name in India when it comes to Best Third Party Pharma Manufacturing Company for Gastro Medicine. Saphnix Lifesciences provides a high-quality product range of DCGI approved Gastro Range in the form of Tablets, Capsules, etc. These products are made from pure ingredients and extracts that are acquired from India's most trusted suppliers.
With the growing population, the demand for Gastro drugs has also accelerated in the market. Likewise, the necessities of the pharma companies, medium-scale businesses, or even big corporate bodies have jumped as well. Saphnix Lifesciences is meeting this accelerated demand by providing Top Pharma Manufacturing for Gastro Medicine. Our products especially Gastro Range is manufactured under the supervision of pharma specialists and produced under GMP-WHO certified premises. In addition to this, our superb logistics system allows us to make these amazing quality products available across all locations within the short time period.
If you are interested to get your hands on high-quality Gastro Medicine and wanted to route for Third party manufacturing services for the same, then without any doubt choose the best in the business "Saphnix Lifesciences". Call us at +91 8146661517 or you can also drop a mail at saphnixlifesci@gmail.com.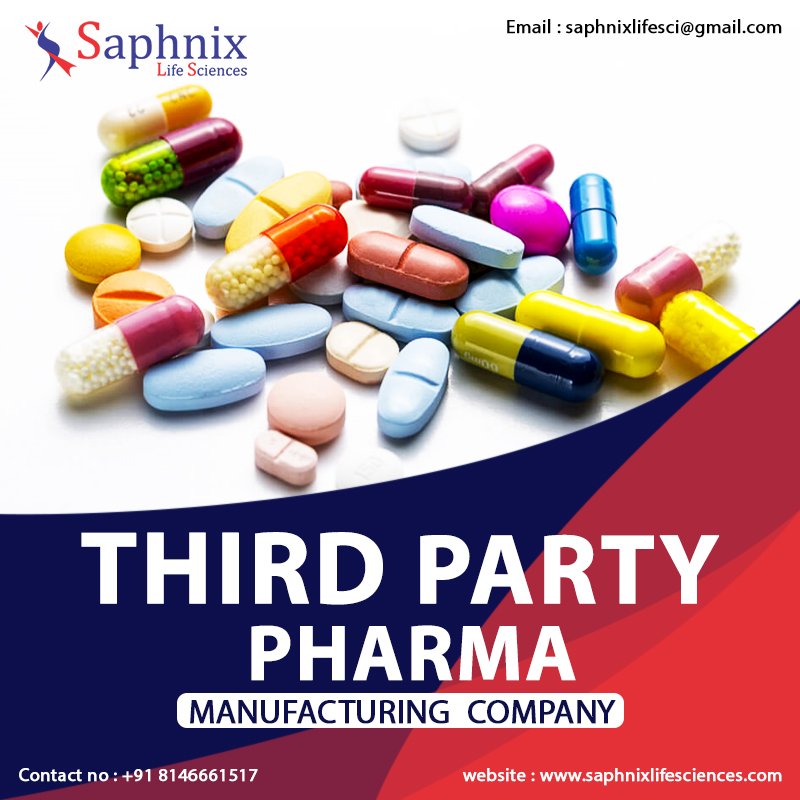 Saphnix Lifesciences – Best Pharma Manufacturing Company for Gastro Medicine
Reliability and Transparency are the two words that describe Saphnix Lifesciences. We are among the best brand that manufactures and delivers high-quality gastro medicine. The company owns a world-class infrastructure that meets international quality standards and we are assisted by a team of skilled pharma experts who work to bring out quality, safe and reliable Gastro range. Such qualities have enabled us to reach the spot of the leading Third Party Pharma Manufacturing Company for Gastro Medicine.
Here are the highlights of Saphnix Lifesciences:
We have state-of-the-art infrastructure that is legally approved.
The company has equipped quality testing labs and R&D centers for Innovation purposes.
We have spacious and hygienic storage arrangements for germ-free product storage.
The company makes sure to pack its products using quality material.
We deliver products under the stipulated time period.
Apart from this, we are working with the sole purpose to help small pharma companies or brands establish themselves and meet the requirements of patients. If you are interested in kick-starting your business or adding a new medicine line to your current portfolio, then opt for Pharma Manufacturing for Gastro Medicine from us.
Superb Quality Gastro Range Offered for Outsourcing
Saphnix Lifesciences has successfully captured and dominated the Indian domestic medicine market by manufacturing and delivering high-quality pharma products or drugs. The company has a dedicated team of quality inspectors and R&D scientists who supervise, monitor, and inspect each and every activating ranging from raw material collection to product dispatch. When it comes to Gastro Machine, we make sure to formulate our products using 100% active raw material and also ensure air-tight and moisture-proof packaging of the products. Below is the range available at the Best Third Party Pharma Manufacturing Company for Gastro Medicine:
Ursodeoxycholic Acid Tablets IP 150/300 mg Uncoated/Film Coated
Acetylcysteine 300 mg and Ambroxol Hydrochloride 60 mg Capsules
Mesalamine Prolonged Release Tablets IP 1200 mg.
Ursodeoxycholic Acid Sustained-Release Tablets 300/600 mg.
Mebeverine Hydrochloride Sustained-Release Capsules 200 mg.
L-Ornithine-L-Aspartate 250 mg and Silymarin 70 mg Tablets.
A glimpse of Our State of the Art Infrastructural Facilities
We at Saphnix Lifesciences own wonderful state-of-the-art infrastructural facilities for Pharma Manufacturing for Gastro Medicines. The company has advanced production units and Quality checking departments. These units are equipped with hi-tech machinery that is exclusively imported and maintained at regular intervals. All such things allow us to work efficiently and smoothly maintain the product flow.
Here are the notable things about our infrastructural facilities:
We have separate R&D labs.
Our units are instilled with modernized resources and devices.
We have a separate team that maintains and repair the machinery at regular intervals.
Our infrastructure also includes powerhouses, fully operational drainage systems, and shipping points.
Contact Saphnix Lifesciences for Hassle-free Pharma Manufacturing for Gastro Medicine
Gastro medicine has huge demand in the Indian market and working with such products will bring your fortune, high profits, and business sustainability. If you are planning to get your hands on the best quality gastro Medicine range wanted to avail yourself of the best manufacturing services, then without any delay choose the Best Third Party Pharma Manufacturing Company for Gastro Medicine, Saphnix Lifesciences, and enjoy the following benefits:
On-time deliver.
100% quality assurance.
Superb packing.
Fair business deals.
For More Information
Name: Saphnix Lifesciences
Address: Village Barotiwala, Utrathya Paonta Sahib – 173025, Sirmaur, Himachal Pradesh, India
Phone:+91 8146661517
Email: saphnixlifesci@gmail.com.