Neuropsychiatry Medicine Manufacturer in India
Neuropsychiatry Medicine Manufacturer in India – Neuropsychiatry Medicine Industry in India is growing at an impressive rate of 13.7 percent of the Compound Annual Growth Rate. It is because of the endless demand for Neuropsychiatry Medicines among people across the country. Due to this huge demand for neuropsychiatry medicines, Saphnix Lifesciences, the Best Third-Party Pharma Neuropsychiatry Medicine Manufacturer in India, has brought a copious range of Neuropsychiatric Medicines that adhere to stringent quality testings and universal market standards.
Being an ISO 9001:2015 Certified Company, Saphnix Lifesciences is plighted to deliver a broad portfolio of high-end medicines and drugs at genuine prices. Along with state-of-the-art production houses, the company is backed by a team of skilled specialists and experts that are excel in terms of innovation and modernism. Saphnix Lifesciences is continuously enriching human lives by providing them effective Neuropsychiatry Medicines made from premium quality extracts and thus, we hold the power of the Top Leading Neuropsychiatry Medicine Manufacturer in India.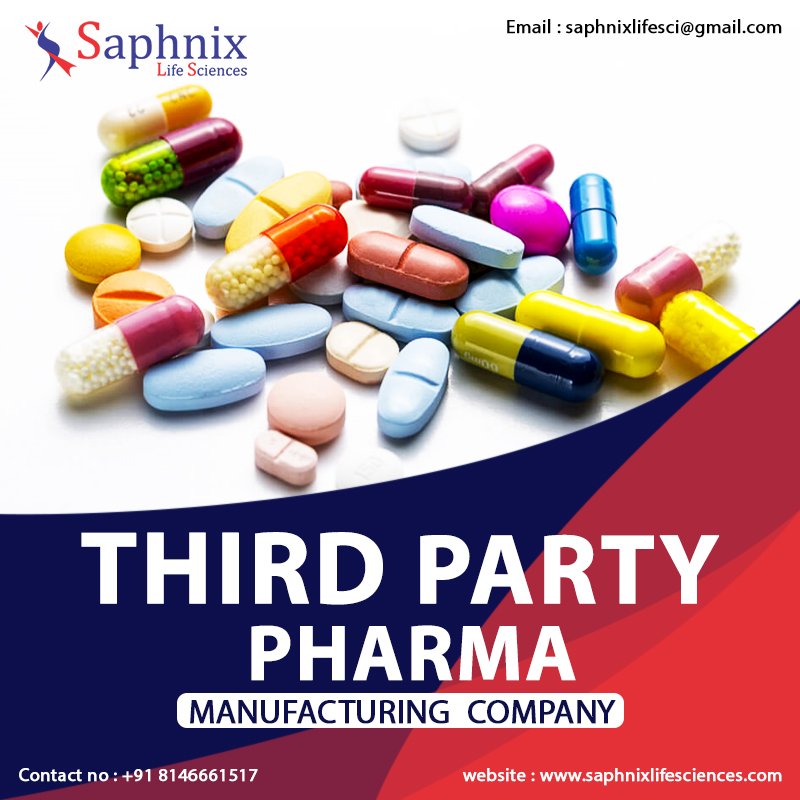 To know more about the deals on our Third Party Pharma Manufacturing, call us anytime on +91 8146661517 or you can drop an email at saphnixlifesci@gmail.com.
Remarkable Neuropsychiatry Medicine Manufacturer in India – Saphnix Lifesciences
With the certifications of legal authorities like ISO, WHO, and GMP, Saphnix Lifesciences has established itself as a trustable name in the field of Third Party Pharma Manufacturing. Being a customer-centric company, we have always believed in catering to the demands and requirements of our customers in the best possible way. We own a world-class infrastructure that abides by international quality standards and we hold the power of our own manufacturing plants that adhere to WHO-GMP certifications.
Have a look at the facets of Saphnix Lifesciences:
equipped with spacious quality testing labs and R&D centers.
large hygienic warehouses to ensure germ-free product storage.
surpassing logistics management for rapid dispatch of orders.
eco-friendly units for the processing of medicines.
innovative techniques for safe and secured packaging of drugs.
premium quality raw materials grabbed by top-notch drug suppliers.
precise cleanliness and sanitization of premises for embellished virus protection and contamination-free surroundings.
Super Colossal Demand for Neuropsychiatry Medicines in India
Neurology and Psychiatry are the two branches that have played a major role in the superlative growth of the Neuropsychiatry Industry. The Neuropsychiatry Drugs Market is known to be one of the largest pharma market segments in India because of the enormous demand for Neuro Medicines and Drugs. There are a number of neuropsychiatric disorders that are common among people including depression, mood disorder, eating disorder, Alzheimer's disease, anxiety, schizophrenia, audio & visual hallucination, etc., and to seek advanced treatments for these disorders, people tend to invest in various Neuropsychiatry Medicines.
It has been seen that the demand for neuropsychiatry medicines is enterprising the complete Neuropsychiatric Medicine Market at a growth rate ranging from CAGR 13.7 to 15 percent rate. Because of this ample demand for Neuropsychiatric Drugs, many pharmaceutical companies have started dealing in Third Party Pharma Manufacturing Services and among all, Saphnix Lifesciences has reached the status of the Top Third Party Manufacturing Company in India.
Rich Quality Neuropsychiatry Formulations for Third Party Manufacturing
Gratified with the trust of a number of Doctors and Neuro Specialists, Saphnix Lifesciences has become the utmost choice for Neuropsychiatry Medicines Manufacturing in the Indian Neuropsychiatry Market because of our 100% quality assured and tested medicines. Being the leading Third Party Neuropsychiatry Medicine Manufacturer in India, the company complies with the complete guidelines accredited by legal authorities as well as each activity is done under the undertakings of high-skilled researchers and quality inspectors.
Our Highly Demanded Neuropsychiatry Formulations are as follows:
Levetiracetam Oral Solution IP 500 mg – used to treat certain types of seizures in people with epilepsy.
Citicoline Syrup500 mg – helps in improving vision in people with glaucoma, bipolar disorder, memory loss due to aging, lazy eye, Alzheimer's disease, and other brain-related conditions.
Piracetam Syrup 500 mg – used to treat vertigo (dizziness), breath-holding attacks, tardive dyskinesia, dyslexia, etc.
Perks of Choosing the Best Neuropsychiatry Drugs Manufacturing Company in India
Saphnix Lifesciences, the prominent Neuropsychiatry Medicine Manufacturing Company in India, has set the benchmark in providing the best quality Neuro Products all over the country. The strength of the company prevails in the widespread research, maintained logistics, class production, and supreme quality formulations. Saphnix Lifesciences is considered to be the foremost choice for people who want to fetch hassle-free manufacturing services.
Mentioned Below are the benefits of choosing the Best Neuropsychiatry Medicine Manufacturer in India, Saphnix Lifesciences:
you will get 100% assurance in terms of the quality of the products.
we provide the best quality neuropsychiatric drugs at absolutely nominal prices.
you will get authentic and genuine deals on products.
our formulations are endorsed by robust quality testings and deep research.
the dispatching of your orders will be done on the same day.
If you want to expand your Neuropsychiatry Business and desperately want to touch the highest success bars in the pharmaceutical industry, then come in contact with the Best Neuropsychiatry Medicine Manufacturer in India, Saphnix Lifesciences.
CONTACT INFORMATION
Name – Saphnix Lifesciences
Address – Village Barotiwala, Utrathya Paonta Sahib – 173025, Sirmaur, Himachal Pradesh
Phone – +91 8146661517
Email – saphnixlifesci@gmail.com