Gynae Medicine Manufacturer in India
Gynae Medicine Manufacturer in India – Saphnix Lifesciences is a leading manufacturer of high-quality Gynae drug range in PAN India. Our pharma company offers a huge multi-dimensional range of Gynae medicine and healthcare products on contract manufacturing. We, Saphnix Lifesciences is well known as Gynae Medicine Manufacturer in India in the pharma sector. If you are looking for the most dependable and best gynecology products manufacturers in India for your pharma company then you are in the right place. We provide our Third Party manufacturing services all across India.
In our list, we have many prominent customers who receive our contract manufacturing services in India. Many pharmaceutical companies do not have their own manufacturing units. Saphnix Lifesciences provides these companies with quality Gynae products at affordable prices. Being a successful Gynae Medicine Manufacturer in India, we offer a huge range of Gynae products. All production is carried out in plants certified by WHO and GMP. DCGI is approved along with all the products you receive from us. Saphnix Lifesciences is capable in its production units of carrying out the enormous production. Depending on your requirement, you will receive a huge range of Pharma products from us.
Our company provides the Third Party pharma manufacturing/Pharma Contract Manufacturing in all the states of India like Himachal Pradesh, Uttarakhand, Delhi, Mumbai, Gujarat, Punjab, Maharashtra, Chandigarh, Bangalore, Chennai, etc. Get the best quality Gynae medicines at the most affordable prices by Saphnix Lifesciences, Connect to us at +91-8146661517 or write to us at saphnixlifesci@gmail.com for getting third party pharma manufacturing services in all major cities of India.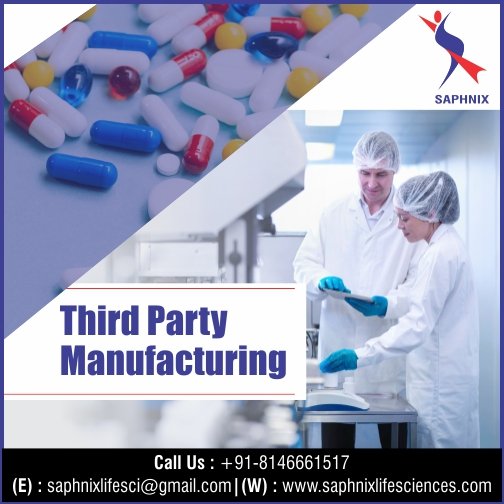 Saphnix Lifesciences – Top Gynae Medicine Manufacturer in India
Saphnix Lifesciences has been providing long-term services to its third-party pharmaceutical manufacturing services. From our end, you will receive valuable and esteemed services. If you join us, we will provide our customers with advantages such as central sales tax to ensure the most competitive rates for the products. Our customers are gaining confidentiality, flexibility, and brilliance in our work. Our Third Party manufacturing company always look forward to regularly supplying you with innovative and new Gynae medicine and pharma products. These are the reasons for keeping us best than other gynecology pharmaceutical companies in India:
The company will provide the best and latest Pharma molecules for all segments to its customers.
We have the best facilities and well-equipped laboratories that enable quality drugs to be produced.
We have a well-highly qualified staff and expert team that contributes well to product development.
We have a production system that is fully computerized. This enables us to better manage the entire production.
Being a market leader for Gynae Medicine Manufacturer in India we understand the value quality medicines for female health safety. We never neglect the quality and always produce up to the mark products. These are the things which make us the top third-party manufacturing company in India.
Advanced and Well Equipped Manufacturing Infrastructure at Our Premises
In order to make sure you get defect-free and safe drugs, Saphnix Lifesciences has always been calculated to follow quality control measurements. Quality Gynae medicine and drugs are fully prepared in units of Schedule M located in a tax-free location. This helps us make production facilities affordable and state-of-the-art Third Party manufacturing company. We have been quick to adopt standards that provide our customers with the best. Some of the main features of the Gynae Medicine Manufacturer in India are as follows:
The manufacturing process environment is hygienic and ventilated.
The manufacturing units are made up of the latest manufacturing space machinery.
Quality packaging also places emphasis on ensuring you get non-contaminated Gynae medicine.
We have the latest drug manufacturing patents as well as a dedicated research and development team.
We adhere to global manufacturing standards such as DCGI, WHO for medicines manufacturing quality.
We are embraced by the team of experts who have dedicated themselves to formulating innovative and effective medicines that can deliver safe and effective results.
The raw material clinically approved is used for the manufacture of medicines of quality. To keep us in the list of top Third Party Manufacturer, we deliver flexible outsourcing for Gynae Medicine Range with optimum resource utilization.
Requirements to Opt Third Party Pharma Manufacturing Services
Saphnix Lifesciences is the reputed Third Party manufacturer in India that provides quality services in manufacturing with various benefits. The company commits to providing the best pharma manufacturing services. Here are some legal documents to be fulfilled as per the prerequisite for Gyane medicine range Third Party manufacturing:
Sale Tax Number
GST authentication
Drug Licence Number
Attested Copy of Major documents.
Third Party Manufacturing Payments and Printing Material Costs
Saphnix Lifesciences counts in the list of the top Third Party Manufacturer for Gynae medicine and other healthcare product range because of business transparency. Being the proficient Gynae Medicine Manufacturer in India we deal in a wide range of gynae products. We, the leading Gynae Medicine Manufacturer in India keep us every business ethics and terms and conditions transparent with our clients for the strong business relation bond.
An advance payment of 50% together with confirming the order and the balance at the time of shipment or raising the invoice to perform.
Payment terms for major parties may vary depending on their dealings and performance; for smoother commercial transactions, we raise credit limits for old parties according to their purchases against security instruments.
The stock of the printed packaging materials viz Foils, boxes, labels, etc. is borne primarily by you, we give our consumers a good solution to this typical modern problem of purchasing packaging materials.
Contact Us
Name: Saphnix Lifesciences
Address: Village Barotiwala, Post Office Shivpur, Paonta Sahib – 173025, Himachal Pradesh, India.
Phone No: +91-8146661517
Email Id: saphnixlifesci@gmail.com