Third Party Pharma Manufacturing in Assam
Third Party Pharma Manufacturing in Assam – The northeastern state Assam is an establishing market of pharmaceuticals. Numerous of pharma companies have established their business in Assam and now they are looking to expand their business. In order to expand your pharma business, the best option is to opt third party pharma manufacturing in Assam. Saphnix Lifesciences is the leading pharma manufacturing company that is well known for delivering a high-quality range of products and medicines. We are providing our manufacturing services in all the locations of Assam such as Chirang, Cachar, Goalpara, Jorhat, Kamrup, Nagaon, Tinsukia etc.
Our organization very well understand that it is a bit difficult for pharma companies to manage sales and manufacturing simultaneously. Therefore we Saphnix Lifesciences has come with the Third Party Pharma Manufacturing in Assam. The company produces a fine quality of tablets, capsules, protein powders, gym supplements, sachets, ointments etc. We are an ISO certified pharma company and thus all our production take place under WHO and GMP certified units. With the help of our distribution channels, we are able to deliver the vast quantity of products in all the regions.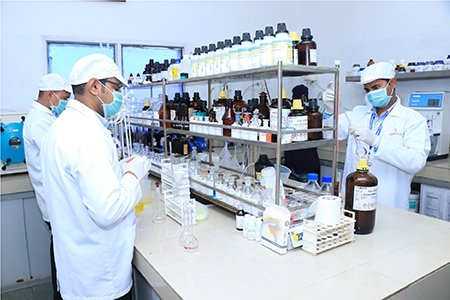 The company assures you to provide effective, innovative, safe, durable and pure products and medicines. If you are willing to invest in the top third-party manufacturing company or want to know any further details. Feel free to call us at +91-8146661517 or you can also send us a mail at saphnixlifesci@gmail.com. Our company believes in having a hassle free conversation with our clients.
Diverse Range of Products At Saphnix Lifesciences
Saphnix Lifesciences is engaged in manufacturing and supplying of wide range of medicines and products. Many clients are satisfied with our product range as we are delivering quality at reasonable prices. The doctors and pharma professionals also recommend our products to the customers so that they get effective and best results. All the products of our company are DCGI approved. We cover the multiple ranges of medicines such as anti-allergic, antibiotics, antidepressants, antiinfective, cardiology, cardiac-diabetic, orthopedic, neurology, pediatrics, derma, dental etc. All these drugs are produced by us in different dosage formulations such as:
Tablets
Capsules
Injections
Syrups
Sachets
Ointments
Protein Powders
Liquids
Drops etc.
All our medicine formulations are high in quality and safe chemicals are added which have least side effects. So give us the opportunity to serve you by Third Party Pharma Manufacturing in Assam.
Quality Measurements in Third Party Manufacturing
Saphnix Lifesciences is the prominent Third Party manufacturing company in India that is efficiently providing its services in Assam. More than 300+ associates are connected with us because of our quality assured products. The company followed all the rules and regulations laid down by the Indian Medical Association. In order to maintain the quality at every step of manufacturing, we have hired highly trained and skilled experts. We have also adopted the effective method of packagings like a blister and Alu Alu etc to avoid any sort of contamination and spoilage. Addition to this our spacious warehousing facility helps us to store the products safe and hygienic. The following international quality standards followed by us:
Accurate Composition
Reliability
Effectiveness
Purity
Safe
Cost-effective
Quality Assurance
Genuine and Affordable Pharma Manufacturing Services in Assam
Saphnix Lifesciences is here to provide you the best manufacturing facilities in Assam. By delivering the quality range of medicines at affordable prices our company aims to meet the requirement of customers. We welcome all the pharma companies and professionals who are willing to expand and grow their business in Assam. While collaborating with us you will get the result oriented products with a vast range. We have covered all the districts of Assam such as:
Baksa
Barpeta
Biswanath
Chirang
Darrang
Dhemaji
Dhubri
Goalpara
Golaghat
Hailakandi
Hojali
Jorhat
Kamrup
Karimganj
Kokrajhar
Lakhimpur
Sontipur
Tinsukia
Why Consider Our Company for Third Party Pharma Manufacturing in Assam?
Our company is listed in the top position in the list of top 10 pharmaceutical third-party manufacturing company in India. Our professionalism and transparency in dealing with clients have helped us to reach our manufacturing business to a new height. From the beginning, our company has only got an appreciation from the customers and clients for our services and products. We believe in the mutual benefit of both clients and the company itself. We have reduced the cost of production so that the pricing of products can be kept affordable. Collaborate with us and get the genuine and economic deals of investment. Below are some reasons listed below of investing in us:
We have kept the quotation price of each product very reasonable.
Our company provides assistance with marketing and promotional to their partners.
Our primary goal is to deliver the products within the said time.
Ethical behavior is being followed by us.
WHO and GMP collaboration
Our products are regularly updated according to market demand.
Contact Information
Name: Saphnix Lifesciences
Address: Village Barotiwala, Post Office Shivpur,Paonta Sahib – 173025, Himachal Pradesh, India.
Phone No: +91-8146661517
Email Id: saphnixlifesci@gmail.com