Antipyretic Medicine Manufacturers in India
Antipyretic Medicine Manufacturers in India – Looking forward to extending your reach by trying your hands on the Antipyretic medicine range? Want to collaborate with an authentic and reliable pharma manufacturer to get high-end pharma products? Then connect with Saphnix Lifesciences today! The company has made its valuable presence in the healthcare industry by offering exceptional third-party manufacturing services to its valued clients. Now the company has become the Best Antipyretic Medicine Manufacturers in India.
Being a science-driven pharmaceutical company, we formulate 100% pure, side-effect-free, and most effective pharma drug solutions for the patients. Hence, we are enjoying an important position in the healthcare sector. Apart from this, we help those individuals who can't bear the expenses of manufacturing units. We provide support to our clients from our ends, therefore, they experience tremendous growth in their business. Thus, we are considered the Top Antipyretic Medicine Manufacturers in India.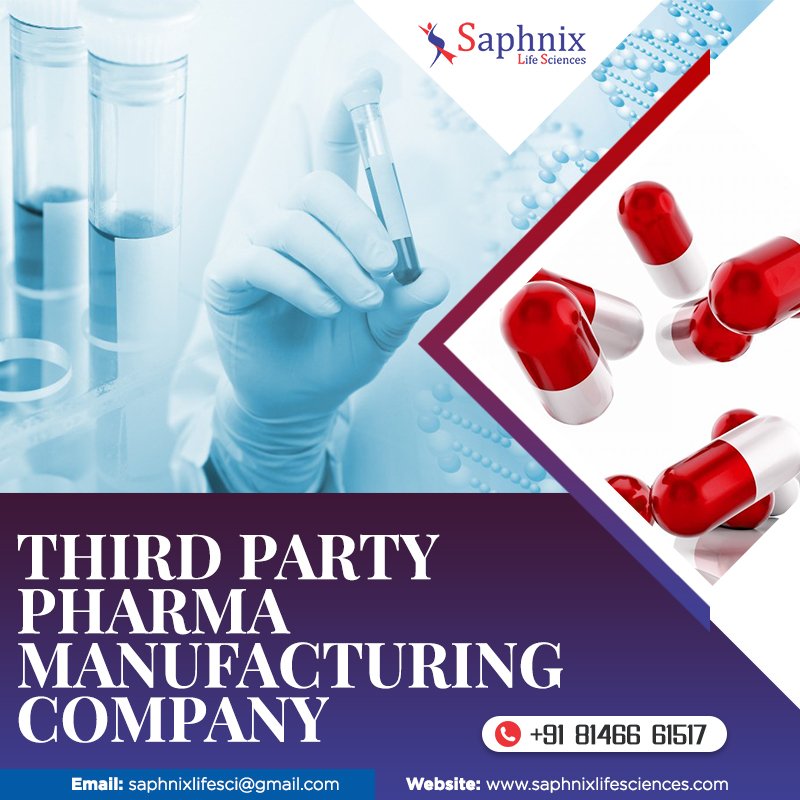 Get more detailed information about the manufacturing process, high-demanded product range, or minimum order quantity, just make a call at +91 8146661517 or you can also drop a mail at saphnixlifesci@gmail.com.
Product Range for Antipyretic Medicine Manufacturering in India
Saphnix Lifesciences is a patient-focused pharmaceutical company that is engaged in the business of third-party manufacturing services of various kinds of drugs. The company offers exceptional pharma manufacturing services for the antipyretic medicine range. We are manufacturing high-end antipyretic medications using biologically active ingredients in bulk at our cGMP-compliant manufacturing facility. Currently, we are offering an advent range of antipyretic medications for Antypyreic Medicine Manufacturing Services.
Here are Some Formulations From Our Product Range:
Diclofenac Sodium 50 mg and Tolperisone Hydrochloride 150 mg Tablets
Thiocolchicoside 4 mg and Ketoprofen 50 mg Tablets
Domperidone 10 mg and Naproxen Sodium 500 mg Tablets
Tolperisone Hydrochloride 150 mg and Etodolac 400 mg Tablets
Hence, these are some certified drug formulations from the exclusive product range. All the above-mentioned products bear certification of authenticity from DCGI, FSSAI, etc., making us the Best Antipyretic Medicine Manufacturers in India.
Quality Manufacturing of Antipyretic Medicine
Being the Best Antipyretic Medicine Manufacturers in India, we never compromise on the quality of our products instead we strive hard to make our products most appreciated. We formulate products in such a way that they meet or even consumer specifications and provide speedy recovery from various ailments. While formulating our products, we ensure international standards, regulatory norms, WHO-GMP guidelines. As a result, our pharma products are high-demanded in the pharma market.
Some Points Regarding Our Manufacturing Process:
We obtain superior quality raw ingredients from certified vendors of the industry. Later inspected and scrutinized by the QC panel.
The whole extraction and formulation process takes place under CCTV surveillance and the supervision of an expert quality control team.
Every pharma product undergoes various stringent quality tests before arriving at the final market for consumption.
Premises are kept sanitized, clean, and hygienic to preserve the quality of our pharma products.
Therefore, these are some points regarding our manufacturing process for antipyretic medications. Apart from this, the whole manufacturing process is handled by experienced hands and skilled minds that reduces the chances of any kind of deviation.
Salient Features of the Top Antipyretic Medicine Manufacturers in India
When it comes to antipyretic medicine manufacturing in India then Saphnix Lifesciences is the first name that stands out from the crowd. The company has become the most valued and trustworthy by offering top-of-the-line antipyretic medicine manufacturing services to its clients. Apart from this, we are well-known for our world-class infrastructure, honesty, integrity, transparent dealings, etc. Get high-end antipyretic medicines in bulk in a stipulated time period, get in touch with us today!
Some Major Highlights of Saphnix Lifesciences:
The state-of-the-art manufacturing unit,
Contamination free spacious warehouses,
Full adherence to the latest guidelines,
Sophisticated infrastructural facilities,
Hired passionate people at the firm, etc.
Therefore, these are some salient features of our leading Antipyretic Medicine Manufacturers in India – Saphnix Lifesciences. Further, the organization is fully dedicated to its customers, hence, promises to provide 100% customer satisfaction!
Benefits of Choosing Saphnix Lifesciences for Antipyretic Medicine Manufacturing
Our company has created a feeling of trust with its beloved clients by offering them full support from the end. We ensure that our clients are running their business in a hassle-free manner! Therefore, we are considered the Best Antipyretic Medicine Manufacturers in India. Further, we provide numerous perks to our valued clients, as a result, they grow with leaps and bounds.
Vast Advantages of Choosing Saphnix Lifesciences:
Timely Delivery of Products,
100% stock availability,
Top-notch quality products,
24*7 customer support,
Attractive product packaging, etc.
So if you are planning to set up your own business in the pharma field and are concerned about the expenditures, the maintenance cost of a manufacturing unit then collaborate with us today. Get support from the Best Antipyretic Medicine Manufacturers in India – Saphnix Lifesciences by making a call now!
Reach out to us!
Name: Saphnix Lifesciences
Address: Village Barotiwala, Utrathya Paonta Sahib – 173025, Sirmaur, Himachal Pradesh, India
Phone:+91 8146661517
Email: saphnixlifesci@gmail.com.