Antihypertensive Drugs Manufacturers in India
Antihypertensive Drugs Manufacturers in India – Stress and changing lifestyle of the Indian community has given birth to high blood pressure issues. Antihypertensive drugs are recommended by the experts to the patients who are suffering from CCBs intolerance or high blood pressure. This medicine helps the users to control hypertension caused by morbidity. If you wanted to get your hands on the best quality Antihypertensive medicines, then join hands with Saphnix Lifesciences. Saphnix Lifesciences is the Leading Antihypertensive Drugs Manufacturers in India that is helping patients to fight chronic healthcare diseases by providing the best quality Antihypertensive drugs.
Saphnix Lifesciences is an ISO 9001:2015 company that is assisted by a team of skilled & trained pharma experts. Further, the company has a pleasant infrastructure to manufacture and deliver top-rated medicines within the stipulated time. With the growing chronic issues, the demand for Antihypertensive drugs has also accelerated in the market and simultaneously the demand for pharma companies has also inclined as well. Saphnix Lifesciences, the top Third Party Antihypertensive Drugs Manufacturer in India is meeting all the necessities by coming up with the best quality medicines. We have adopted rich manufacturing culture with the agenda to satisfy our clients with quality assured and pure medicines.
Get the best quality Antihypertensive Drugs manufactured from us. Dial 91 8146661517 or you can also drop a mail at saphnixlifesci@gmail.com to know more.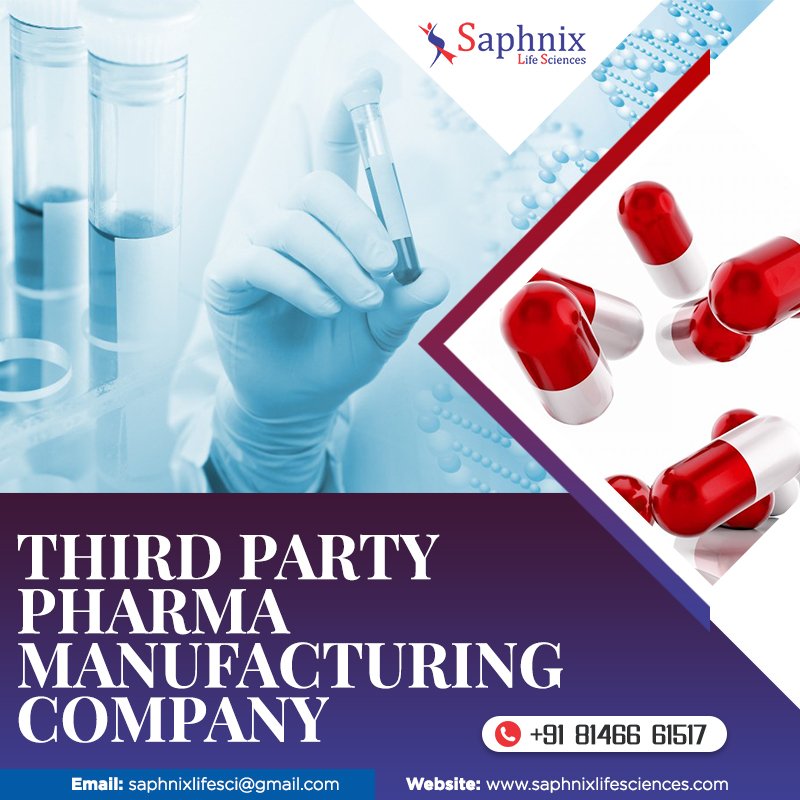 Best Antihypertensive Drugs Manufacturers in India | Saphnix Lifesciences
Saphnix Lifesciences is a tycoon brand among the pharma manufacturing community. The company is famous in the industry for its medications, packaging, after-sale service, and on-time delivery. Our relentless quest to achieve excellence and ultra-modern facilities is what separates us from others. Saphnix Lifesciences is the blend of experienced hands and skilled minds. The company makes use of imported machinery and top-quality raw material for producing its medicines. Being the best Third Party Antihypertensive Drugs Manufacturers in India, we provide direct pharma manufacturing services to potential clients that too at competitive prices.
Have a look at the salient features of Saphnix Lifesciences:
Manufacturing activities undertaken at excise-free zones.
Fully advanced infrastructure within separate departments for separate work.
Prompt delivery of products through the industrial best transportation network.
Full quality assurance of products done by QC panel.
Perfect branding, labeling, and packaging of products for increased shelf-life.
ISO certified with GMP-WHO certified manufacturing units.
These are some of the features of Saphnix Lifesciences that make us the perfect company to work with. Apart from this, we propose time bond services to all the clients. The company has a strong pool of pharma experts, R&D scientists and manufacturing supervisors that works to provide effective & efficient outcome to the clients. So, you can always rely upon us to get the best quality products and hassle-free manufacturing services.
Best Quality Antihypertensive Drugs Available for Third Party Manufacturing
Because of our top-class infrastructure and ultra-modern units, the Best Antihypertensive Drugs Manufacturers in India have become proficient to manufacture and supply a wide range of top-class pharma medicines. The company is fully devoted to produce and supply formulations that are completely researched based and made using 100% biologically active herbs. Due to the quality, safety, and effectiveness of Antihypertensive Drugs, these are recommended by the top healthcare experts and doctors across PAN India.
Here are the top quality Antihypertensive Drugs delivered by us:
Teligliptin 20mg
Telmisartan 40/80 mg &Hydrochlothiazide 12.5/12.5 mg Tablets IP
Tamsulosin Hydrochloride 0.4 mg & Dutasteride 0.5 mg Tablets
Telmisartan Tablets I.P. 20/40/80 mg
Telmisartan 40/80 mg and Chlorthalidone 12.5/12.5 mgBilayeredTablets
Rosuvastatin Tablets IP 5/10/20/40 mg
L-Oinithine-L-Aspartate 150mg & Pancreatin 100 mg Tablets
Why Choose Saphnix Lifesciences for the Antihypertensive Drugs Manufacturing in India
Saphnix Lifesciences is a brand that you can rely upon. The company is inspired by the agenda to produce and supply top-quality and affordable medicines. Coming to the certifications, the company is ISO registered and holds all the necessary permissions to carry out manufacturing business. The biggest plus point of the top Third-party Antihypertensive Drugs Manufacturers in India, Saphnix Lifesciences is to attain maximum client satisfaction level by providing them flawless range of products. With the growing HBP issues and chronic healthcare concerns, the demand for Antihypertensive drugs has grown up in the market. Saphnix Lifesciences is meeting this rising demand by supplying the best quality Antihypertensive Drugs.
Here are the reasons to choose Saphnix Lifesciences for Antihypertensive Drugs Manufacturing in India:
The entire product range delivered by us will be lab tested and quality assured.
Microbial testing and clinical screen of the products are done to make sure their safety and effectiveness.
Solid product packaging with the touch of perfect labeling and eye-catchy covering.
Adherence to the industrial quality standards and regulatory guidelines for product manufacturing.
Team of pharma personnel's to take care of manufacturing activities.
So, these are the things that have attracted so many pharma companies, medium-scale businesses, and full fledge pharma organizations to avail of our third-party manufacturing services. If you are planning to work best with the best quality Antihypertensive Drugs, then there is no other better option than Saphnix Lifesciences, We are the leading Antihypertensive Drugs Manufacturers in India.
Contact Information
Name: Saphnix Lifesciences
Address: Village Barotiwala, Utrathya Paonta Sahib – 173025, Sirmaur, Himachal Pradesh, India
Phone:+91 8146661517
Email: saphnixlifesci@gmail.com.