Third Party Pharma Manufacturing In Nagpur
Medicines manufacturing is rising on a large scale. People becoming aware of their health constrain and spending a good part of the income of medicines, so it directly increases the demand for medicines. India is the hub of pharma products and in every city requirements for medicines is on the peak. Let's choose one city and understand the pharma manufacturing structure. Well, Nagpur is a large city in the central Indian state of Maharashtra and here so many third party pharma manufacturing companies run their business. Are they doing and offering well? that's a big question.
Research work is very important when it comes to choosing Third Party Pharma Manufacturer Company. By the big pharma organizations and medical services providers, they declare Saphnix Lifesciences is the top Third Party Pharma Manufacturing company In Nagpur. Quality and affordability, strong demand, good policy support, and attractive business opportunities make us third party pharma manufacturing tycoon in India. 300+ quality products, updated services, and Strong market position are threats for other manufacturing companies. Our Opportunities gates are open to other pharma companies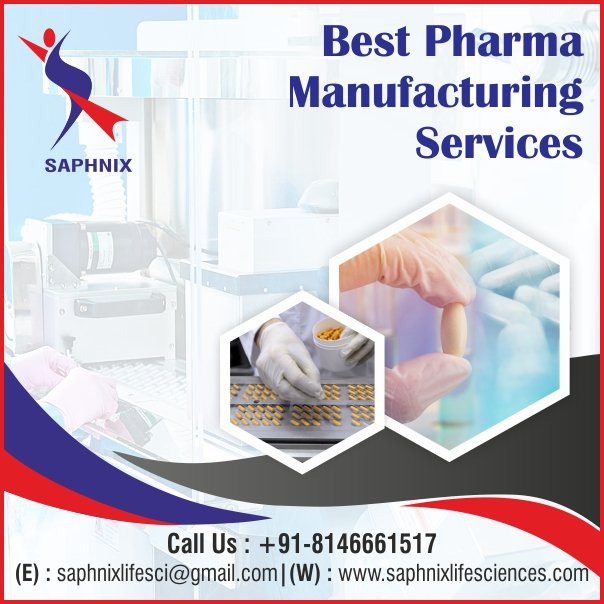 Without wasting your valuable time, contact us for third party pharma manufacturing facility. Pick your phone and dial +91-8146661517 or you can mail us also, our mail id is saphnixlifesci@gmail.com
Why Medicines Demand is Up in Nagpur city?
The aging population and growth in hospital patients clearly indicate the rising demand for medicines. Most of the people suffering from various health problems like cardiac, oncology and diabetes. These diseases require proper medication and treatment. A quality medication can help to cure the problem.
So Saphnix Lifesciences- Third party pharma manufacturer takes the initiative to produce only high-quality drugs for the patient life. if we see the stats reports of  Nagpur hospitalized patients then it shows why medicine demand is so high. CAGR of hospitalized cases from 2008 – 18 in Nagpur.
Cardiac – 18 percent
Oncology – 16 percent
Diabetes – 19 percent
Why Saphnix's Manufacturing Facilities are the Hotspot for the Pharma companies?
The popularity of the company's manufacturing segments is witnessed of the significant increases in production activities over the year. Over the last five years, the production segment has accounted for more than 60 percent of outsourcing deals.
The company manufacture high-quality medicines in various segments. All medicines manufacture under GMP&WHO certified units. All medicines are highly effective and safe.
Offered Formulations by Pharma Manufacturing in Nagpur
The company offer medicines at various formulations. All are made from high-grade raw material. All are DCGI approved and accurate in size and shape. Here is the list-
Capsules
Injections
Powders
Sachet
Tablets
Syrups
Sprays
Oils
Ointment etc.
All produce in highly equipped production plants. All medicines are prepared in world-class units and under skilled professionals supervision. We follow strict policies and never compromise on Quality. Hygiene is the utmost priority for us. So availing our manufacturing services is very helpful for other pharma companies.
We are Offering a wide medicine range under a single brand at the best prices and our partners find it convenient. Our focus is only providing effective medicines which cure patient diseases and also helps our associated pharma companies to be the leader in the sales of the medicine.
What Makes Us the Equilibrium manufacturing Company in Nagpur?
It takes a lot of efforts and dedication to be the best third party pharma manufacturing in Nagpur. When we decided to deal in quality, the network automatically starts growing. An appropriate business approach,  clean image, and most important a diverse range of medicines is the root of the Saphnix Lifesciences. Here are the highlights of the company-
Cost-effective manufacturing:- Our production procedures are very cheaper than other manufacturing companies. We have installed latest machinery which easily produces batches of medicines in a short time.
Lab-tested and Quality assured products:-Our manufactured products hit the market when they are clinically tested. We have a sperate quality check department, where we test our medicines in the detailed procedure. After their approval, medicines are allowed to deliver to our associate companies
Competitive pricing of the medicines:- Pricing is a major fact, which every pharma company considers, it is a myth that at low cost you only get a cheap quality product.  Our affordable pricing and quality medicines are setting an example in the market.
Delivery services:- We are very punctual and appreciate the time power. So as on decided time and date, we make sure to deliver the orders medicines at the place safely.
Attractive and Safe packaging:- Product presentation is very important. So our vacuum and attractive packaging increased the shelf life of the medicine and also attracts the buyers.
Our expanding distributing facilities, modern technology and high quality are made a remarkable presence in the Nagpur market.
Contact Information
Name: Saphnix Lifesciences
Address: Village Barotiwala, Post Office Shivpur, Paonta Sahib – 173025, Himachal Pradesh, India.
Phone No: +91-8146661517
Email Id: saphnixlifesci@gmail.com