Third Party Pharma Manufacturing for Antineoplastic Medicine
Third Party Pharma Manufacturing for Antineoplastic Medicine – According to a healthcare survey, Cancer in India causes almost 15% of deaths. With the growing issues of cancer among the community, the demand for Antineoplastic Medicines has accelerated in the market. This urgency to deliver the best anti-cancer medicine has forced Saphnix Lifesciences to come up with the best-ever Antineoplastic Medicine range. Saphnix Lifesciences is an ISO 9001:2015 Third Party Pharma Manufacturing Company for Antineoplastic Medicine that is established in the year 2008 with the motive of providing reliable & secured medicines. The company is the proud owner of world-class infrastructural facilities that contains state-of-the-art arrangements.
Saphnix Lifesciences is a dominant player that has established itself as an unstoppable force. The company delivers a sublime Antineoplastic Medicine range that comes in different forms and is made under the strict inspection of quality controllers. The company manufacture medicine using active pharmaceutical ingredients under GMP-WHO assured labs. We have a skilled panel of experts that give their 100% to fabricate the best range for Third Party Pharma Manufacturing for Antineoplastic Medicine. By choosing us, you can put your hands on a highly demanded and valued pharma range that will help tom double up your sales figure.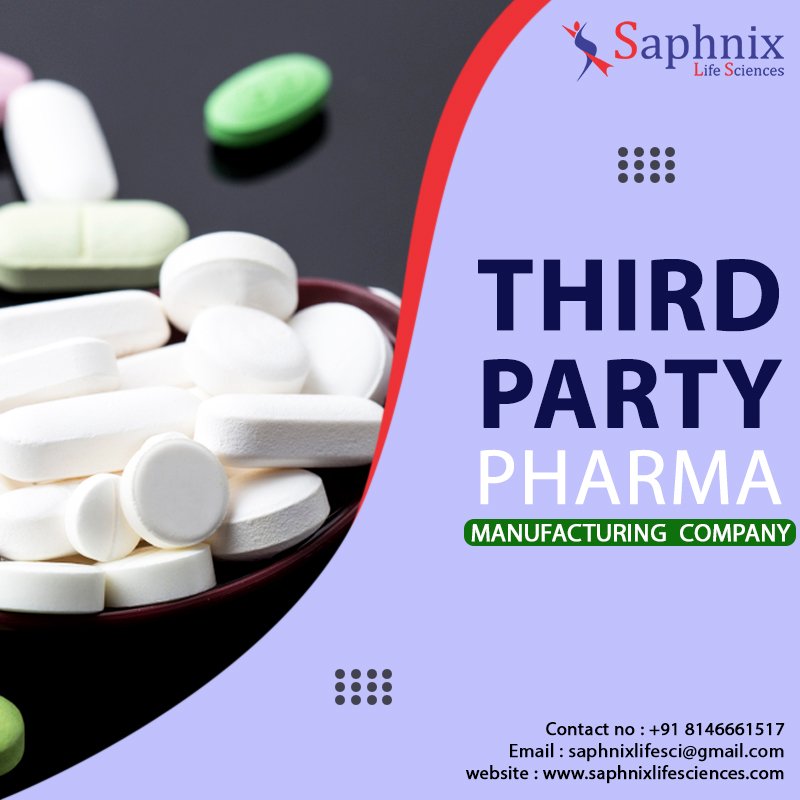 If you are planning to deal with quality Antineoplastic Medicine or wanted to add a new medicine line to your current portfolio, then our doors are always open for you. Dial +91-8146661517 or write us an email at saphnixlifesci@gmail.com to know more.
Saphnix Lifesciences – Best Third Party Pharma Manufacturing for Antineoplastic Medicine
Saphnix Lifesciences is working with a purpose to meet the surging demands of the clients and customers. The objective of the company is to achieve 100% client & customer satisfaction by providing them value for money Antineoplastic Medicine range. The strength of Saphnix Lifesciences lies in the company's modular facilities and innovative marketing strategies. The company believes in technology and delivers molecules that are formatted after clinical research and development. The Third Party Pharma Manufacturing Company for Antineoplastic Medicine is open for small-scale companies, medium-sized organizations, and even big corporations to come and join us.
Reasons behind our excellence:
The company has more than 13+ years of experience in delivering quality medicines.
We have a separate panel of quality auditors and quality inspectors that manage all the activities related to product safety and quality improvement.
Our focus solely relies on providing assured manufacturing services to the clients.
We deliver DCGI approved pharma medicines.
At Saphnix Lifesciences, you will find India's biggest and most wanted Antineoplastic Medicine range.
Overview of Our World-Class Infrastructural Facilities
Maintaining the spot of being the Best Third Party Pharma Manufacturing Company for Antineoplastic Medicine, we at Saphnix Lifesciences have arranged tremendous infrastructural facilities. Our premises comes with feature-packed characteristics that allow us to carry out bulk production of the nation's finest quality medical therapies. We own arrangements that cover modular production houses, powerhouses, fully functional drainage systems, fire stations, R&D labs, packaging centers, warehouses, and much more. Not only this, our premises hold accreditations from global authorities in terms of safety and hygienic standards.
A glimpse of our infrastructural facilities:
All sterilization and hygienic protocols adhere to at our premises.
Our labs are instilled with advanced machinery and instruments.
For quality testing of the medicines, we take the help of highly modular testing equipment.
We have separate areas for hassle-free and germ-free product packaging.
The company is backed by huge and spacious warehouses for the storage of the final products.
Quality Enhancement Protocols Adopted for Assured Output
At Saphnix Lifesciences, Quality and safety have been given utmost importance. We are a technically sound brand that follows are all safety and quality norms while offering Third Party Pharma Manufacturing for Antineoplastic Medicine. Our products are formulated with the guidance of magnificent pharma practitioners and supervisors using active molecules. We are a firm that works solely according to the directions of the regulatory authorities. Our management is driven by quality improvement and they believe in research and development.
Have a look at the Quality protocols followed at Saphnix Lifesciences:
We collect raw materials from India's most trusted vendors.
The company adheres to an automated sorting process for error detection.
All the rejected molecules or materials are returned back to the vendor.
We make sure to pack the products under moisture-free packaging for added safety and security.
Get Best Third Party Pharma Manufacturing for Antineoplastic Medicine
Choosing Saphnix Lifesciences as your business partner will be one of the best decisions that you can make. We are a perfect mix of quality, assurity, and professionalism. Like thousands of others clients and millions of customers across PAN India, you can also depend on us to get the best pharma medicines. Choose us and get the following benefits:
Swift delivery of medicines.
Quality checked products.
Affordable prices.
Great investment plans.
24X7 customer assistance.
Find More Details
Name: Saphnix Lifesciences
Address: Village Barotiwala, Utrathya Paonta Sahib – 173025, Sirmaur, Himachal Pradesh, India
Phone:+91 8146661517
Email: saphnixlifesci@gmail.com.