Third Party Pharma Manufacturing Company in Maharashtra
Third-Party Pharma Manufacturing Company in Maharashtra – Many reputed pharma companies are opting Third Party Manufacturing or Contract Manufacturing. It is not easy for every pharma company to fulfill all the requirements of manufacturing from raw material to the final product. In Mumbai, Saphnix Life Sciences is considered the best company for manufacturing. We are an ISO-certified pharma company that deals in providing all the drugs that are WHO and GMP certified. Therefore be the part of top Third Party Pharma Manufacturers In Maharashtra. 
In the western region of the country, Maharashtra is the second most populous state in India. That is why there is a huge demand for healthcare medicines and drugs. It is also the most industrialized state in India and that is the reason behind a lot of pharma companies being established there. With the increase in demand, Saphnix Life Sciences has become the leading Third Party Manufacturing Company in Maharashtra. We have expanded our manufacturing services in all the major cities of Maharashtra covering Mumbai, Pune, Nagpur, Nashik, Aurangabad, Amravati, Kolhapur, Solapur, etc.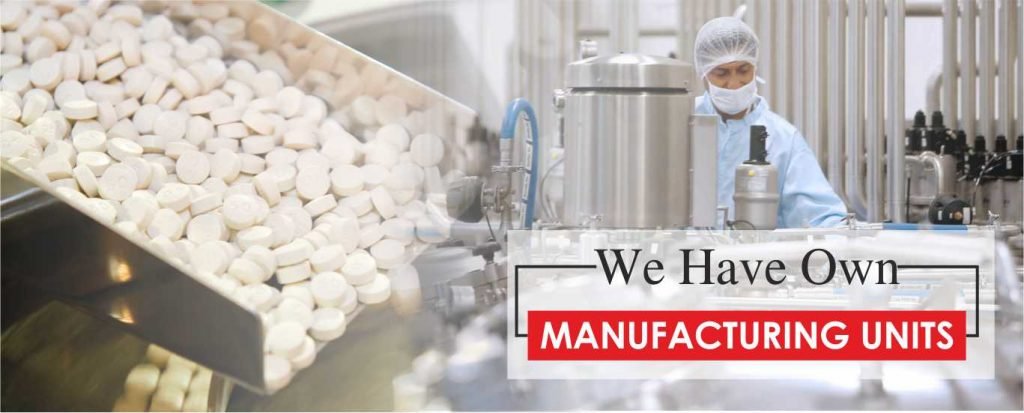 Our company deals in providing various drug formulations including tablets, capsules, injections, syrups, dry syrups, sachets, topical solutions, oral suspensions, etc. Do not hesitate to call us at +91-8146661517 or you can drop us a mail at saphnixlifesci@gmail.com.
We Support Companies to Expand | Third Party Pharma Manufacturing in Maharashtra
Saphnix LifeSciences is a trusted name in the pharmaceutical company. We are engaged in manufacturing and supplying pharma medications. From the very beginning, we have set up a benchmark in providing high-quality medicine at the most affordable rates.
Setting up the manufacturing of pharmaceutical products it requires a lot of formalities like authenticity, infrastructure, global standards, etc. So, taking the help of third-party manufacturing will benefit a lot to pharma companies. We aim to benefit both associates and the company itself by providing manufacturing services.
Here are some features of our company listed below:
Saphnix LifeSciences is well known for providing a wide scope to top-notch pharma companies.
Our premises are fitted with hi-tech machinery and advanced technology which helps us to deliver quality products.
We follow all the strict quality guidelines laid down by the Indian Medical Association and all our drugs are DCGI approved.
We at Saphnix Life Sciences designed the product in a way that meets the requirement and demands of customers.
The company is profoundly equipped for providing numerous opportunities to pharma companies who are looking forward to expanding their business.
Perks of Choosing
Third Party Pharma Manufacturers In Maharashtra
As we stated earlier Maharashtra is the region where a lot of pharma industries are established. There is a huge scope of pharma industries in Maharashtra. Saphnix Life Sciences is the best 3rd party manufacturer in Maharashtra that provides innovative, effective, and quality production of medicines.
The company's manufacturing unit is established in the excise-free zone which reduces the burden of tax on pharma companies. If you are a reputed pharma company and thinking to invest in third-party manufacturing then this decision will bring you many benefits. Our company provides various third-party manufacturing services like:
We provide quality assurance along with clinical testing of products.
The company uses the effective and best way of packaging to avoid any sort of contamination and spoilage.
We regularly introduce new and innovative products according to market demand.
We believe in transparent dealing and always manufacture quality products. We can suffer loss but we cannot compromise the patient's life.
Sophisticated Infrastructure for Pharma Manufacturing in Maharashtra
Our company is completely dedicated to the quality of products. Saphnix Life Sciences brings you an extensive collection of medicines and products. Our manufacturing units are certified with WHO and GMP productions.
To assure the quality we use fine active ingredients and pure raw material that is imported from the most reliable vendors. Our well-managed and experienced quality department keeps a constant check on every process of manufacturing.
Our manufacturing takes place in a sterilized environment in order to produce germ-free products. Cutting-edge technology and advanced machinery have been installed to ensure that you get quality output. We also have a spacious warehousing facility that keeps our product hygienic and safe. Our manufacturing units are spread over a wide area of Maharashtra which makes us capable to manufacture medicines in bulk quantities.
Get a diverse range of medicine through the best third-party pharma manufacturing Company in Mumbai, Saphnix Lifesciences. Our products meet the highest quality standards and all the manufacturing takes place in an excise duty-free zone in India. Technology-driven, customer-centric, and capacity to carry our bulk orders at the time is what separates us from the others.
Contact Information
Name: Saphnix Life Sciences
Address: S.C.O NO –4, Dev Shopping Complex, Bhagat Road, Zirakpur, Punjab 140603
Phone No: +91-8146661517
Email Id: saphnixlifesci@gmail.com