Third Party Manufacturing in Himachal Pradesh
Third-Party Manufacturing in Himachal Pradesh – India is a growing nation and in the expansion of the nation, the pharmaceutical sector plays a very crucial role. In India, there are various states where the pharma sector has a great place. Among them, Himachal Pradesh is known as the hub of pharma manufacturing units. In Baddi, there several pharma production companies exist which deal in various segments and offer their medicines and manufacturing services. Well, Saphnix Lifesciences has a reputed name and mainly known for its Third Party Manufacturing in Himachal Pradesh. Our company is a really focused and dedicated company for quality medicines.
Saphnix Lifesciences is known as the third party manufacturer company and one of the leading producers of the widest range of pharmaceutical products. We deal in a vast and high-quality therapeutic segment of more than 2000 molecules which include anti-infectives, orthopedic, diabetology, gastroenterology, ophthalmology, respiratory, Dermatology, Neuroprotective, etc. We provide our production facility too. Those pharma companies who are looking for genuine manufactures in Shimla, Kotkhai, Manali, Kullu, Dharamshala, etc. can avail of our Third Party Manufacturing in Himachal Pradesh.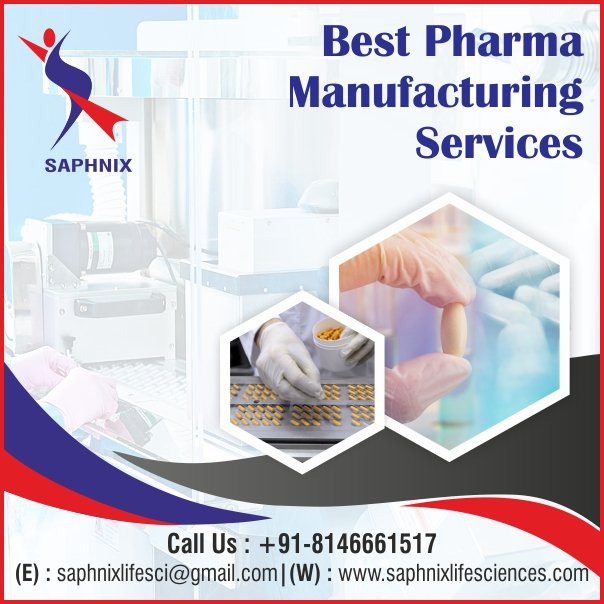 For any further assistance regarding our third-party manufacturing facility in Solan, Chamba, Mandi, etc. you can give us a call at +91-8146661517 or mail us at  saphnixlifesci@gmail.com.
Third Party Manufacturing in Himachal Pradesh By Saphnix Lifesciences
Saphnix Lifesciences has carved out a diverse place of its own in the pharmaceutical sector. Our company is focused on a dedicated production facility for quality medicines. We have a strong presence in the domestic market. We manufacture our highly safe medicines in GLP, GMP&WHO Certified units. Our production plants are highly built with the latest machinery. To control the manufacturing work, we have a team that only takes care of the medical process. Our units have the capability to produce medicines in bulk. We offer various drug formulations such as tablets, capsules, injections, ointments, liquids, dry syrups, sachet, etc. We involve only safe raw material for medicine manufacturing.
To check the quality of drugs, our quality check laboratories apply all the test procedures which ensure that the medicines are fine are consumption purpose. Our quality department guarantees the optimum quality of our medicines. After that, medicines sent to the packaging area, where we packed all our medicines in safe material. lastly, it moves to warehouses for storage and according to the orders it dispatched.
Our production facility is really helpful for those companies or new startups who have limited excess to manufacturing. For now, we exclusively providing our Third Party Manufacturing facility in Himachal Pradesh. We ensure you that our products will never let you down definitely reach to the large customers.
Scope of Third Party Manufacturing in Himachal Pradesh
Well, Himachal Pradesh is spread across valleys with many rivers and almost 80% of the population is lives in rural places. If we talk about the health scenario of H.P then you can see a drastic downfall of it. The major challenge which people face is lack of medicine availability. The main reason for it is the high cost of transportation. To eradicate this barrier, Saphnnix Lifesciences providing its Third Party Manufacturing in Himachal Pradesh.
Our company will fulfill the gap and also provide efficient services. Local people can easily access safe medicines at reasonable prices. Pharma Companies can avail the best benefits by partnering with us for third party manufacturing in Himachal Pradesh. Through this, companies can save time, resources and money to start their own business.
Third-Party Manufacturing Suppliers in Himachal Pradesh
We are here to make Himachal a Healthy state with our quality medicines. Our production facility helps two types of people. One, those who are looking for quality medicines and second who wants to start their career in the pharmaceutical sector.  We offer flexible terms of trade so that you can work freely without any burden.
Following are the locations where we supply our Third Party Manufactured Products –
Shimla
Solan
Dharamsala
Baddi
Nahan
Mandi
Paonta Sahib
Sundarnagar
Chamba
Una
Kullu
Hamirpur
Bilaspur
Nurpur
Kangra
Santokhgarh
Mehatpur Basdehra
Shamshi
Parwanoo
Manali
Tira Sujanpur
Ghumarwin
Dalhousie
Rohru
Kumarsain
Jawalamukhi
Jogindernagar
Dera Gopipur
Sarkaghat
Jhakhri
Indora
Bhuntar
Nadaun
Theog
Kasauli Cantonment
Gagret
Chuari Khas
Daulatpur etc.
Join hands with one of the top Third-party manufacturer company in Himachal Pradesh and get an excellent product range. Saphnix Lifesciences delivers what it commits and this includes the quality products and services.
Services Provided By Top Third Party Pharma Manufacturing Company – Saphnix Lifesciences
Our company provides great support to their business partners to do well in their business as we believe in mutual growth. Here are some benefits of availing our Third Party Manufacturing in Himachal Pradesh.
Wide Product Range
Customer Care & Services
Transparent Policy
Convenient Location
A Bright Future Beckons
Products according to quality specifications
Warehouse facility
On-time delivery of all orders
By selecting us you can make the right business decision. We are among the top Pharma manufacturing companies in India. We offer the most attractive services and business proposals. Connect with the most reliable and trusted name in pharmaceutical industry when it comes to pharma products third party manufacturing in the Himachal Pradesh region.
Contact Information
NAME:  Saphnix Lifesciences
ADDRESS:  Address: S.C.O NO – 4, Dev Shopping Complex, Bhabat Road, Zirakpur, Punjab 140603
PHONE NO: +91-8146661517
EMAIL ID:  saphnixlifesci@gmail.com