PCD Pharma Franchise in Tamil Nadu
PCD Pharma Franchise in Tamil Nadu- With the commencement of many newly developed Pharmaceutical Industry in Tamil Nadu, the state has made a remarkable growth and improvement in the healthcare centers. While keeping in mind about the growing healthcare sector, Saphnix Lifesciences has also introduced its PCD Pharma Franchise in Tamil Nadu. By opening such business opportunity, we aim the expansion of our business in the most efficient manner. It is our business strategies to ensure whether our medicine is reaching out each and every place in India.
Tamil Nadu state has the maximum number of Chemical Plants and hubs which are extensively used for the formulation of drugs. Also, this particular state is giving the large contribution of drugs to the Indian Pharmaceutical industry in India. The reason for PCD Pharma Franchise in Tamil Nadu is also to avails multiple business opportunities for people who live there. We provide you the best ever support from our end that would be in form of marketing, promotional as well as customers.
To know detailed information about our offered business opportunity, do not hesitate to give us a call +91-8146661517. We are always open to provide you our valuable assistance.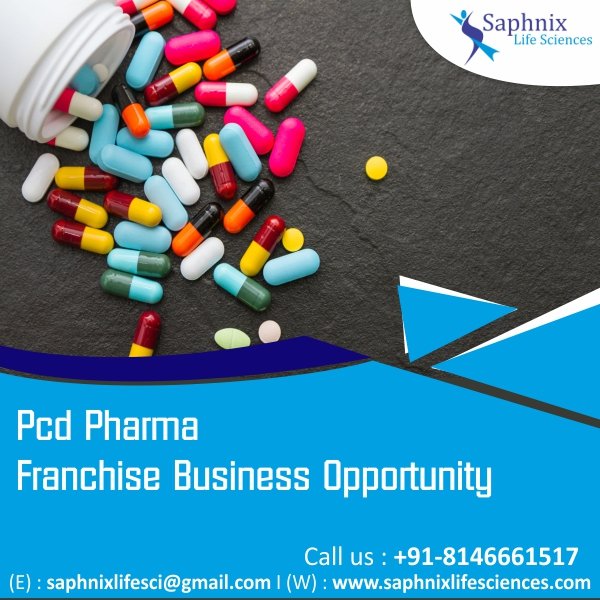 What makes us separate from other PCD Pharma Franchise in Tamil Nadu?
There are lots of pharma company who are providing their franchise too. but in the franchise business, the right choice of the pharmaceutical company to associate with is really important. You cannot just randomly associate with any company. In such a case, Saphnix Lifesciences can be the ideal choice. We are included in this particular business sector for many years. Our expertise helps us to contribute well in this industry. All the awards and certificates are already obtained and earn by our company for the better formulation of drugs. There are many others reason that makes us the prominent firm amongst all.
Our manufactured drug range is nationally famous for its accurate Composition, effectiveness as well as reliability. You can rely on for getting the good exposure in the market. Our company is ideal for Associating with. We understand the right requirements of our customers and believes in gaining multiple customers satisfaction.
Promotional Aids Provided by Saphnix Lifesciences in Tamil Nadu
After gaining an immense expertise, we are well conscious that the promotional support is needed for the newly developed pharmaceutical industry. While strongly acknowledging this point, we have to provide you the remarkable promotional support from our end. This support will be available in the form of Promotional Inputs. These inputs will help you to get exposure by being distributed in many healthcare sectors like hospitals, health care center and etc. Here is the list of our promotional inputs that we are providing you:
Visual Aids
Working bags with company logo
Sample catch covers
Visiting cards
Product reminder cards
Glossary
Stickers
MR reporting stationary viz
Daily Reports
Order books
Stock & Sale Statements
expense statements etc
Gift articles
Calendars on a new year
Chemist order books etc.
Target Locations of Tamil Nadu for PCD Pharma Franchise Business
In Tamil Nadu, there are various areas where we offer our PCD Pharma Franchise business. Here are some of the areas name-
Chennai
Ariyalur
Coimbatore
Cuddalore
Dharmapuri
Dindigul
Erode
Kallakurichi
Kanchipuram
Kanniyakumari
Karur
Madurai
Nagapattinam
Namakkal
Nilgiris
Ramanathapuram
Salem
Sivaganga
Theni
Tiruppur
Vellore etc.
Benefits of Investing in the Tamil Nadu based Franchise Business
Pharma Franchise Business is the emerging one. Lots of people from all around the nation are investing in it with the profit mindset. If you are investing in such a business sector for the very first time then go through the below mentioned to understand the type of benefits that you would get by investing in it:
It is a great opportunity to work while being in your City. You don't need to move to any other city or state to start up this particular business sector.
Another benefit of starting up a Franchise Business is, it can be started by spending the low amount. You don't need to spend the huge amount to commence this particular business.
You also don't need to hire so many staff to start up this business as it can be managed by 2, 3 people of the group.
The business risk in this particular business sector is also low. You don't need to worry about the loss that you would bear in future as the investment is low.
There would no work pressure that you will have to bear. You can work freely without any hesitation or work pressure.
Another benefit is you can be your own boss. You don't need to meet any set target to stick to this particular business sector. You can be while being your own boss.
Now, if you have made up your mind about starting up a Pharma Franchise Business then Saphnix Lifesciences is always open to talk. You can use the below mentioned contact details to reach us. We are always able to provide you our valuable assistance. There is separate Customers care department at premises, who is working in your favor only.
Contact Details
Name– Saphnix Lifesciences
Address– Village Barotiwala, Post Office Shivpur, Paonta Sahib – 173025, Himachal Pradesh, India
Email- saphnixlifesci@gmail.com
Phone No-: +91-8146661517