PCD Pharma Franchise in Himachal Pradesh
PCD Pharma Franchise in Himachal Pradesh – Saphnix Life Sciences is an ISO Certified Company, known as the trusted domain of the Pharmaceutical Industry in Himachal Pradesh. The state has been meeting up 35 percent of medicine demand in Asia. Thus, it is playing a vital role in the development of the Indian pharma industry. Our company has kept in mind its remarkable growth and providing a PCD Pharma Franchise in Himachal Pradesh. Our company is dealing with a diverse range of drugs such as Capsule, Soft gels, Tablets, Syrups, Bodybuilding supplements etc. There are many other attributes of our company makes us the ideal choice for pharma professionals.
The health status of Himachal Pradesh is at a growing stage. There are many newly developed institute, medical center, healthcare centers that take places in HP. With the emerging number of the Pharmaceutical Industry, the business opportunity for the pharma professionals in Himachal Pradesh is also increasing. The state is highly rewarding in terms of starting any new venture here. So, we have been also encouraging the pharma professional to start up PCD Pharma Franchise in Himachal Pradesh.
If you want to know more about our offered business opportunity then feel free to contact us through +91-8146661517 and drop us an email at saphnixsci@gmail.com. We are always able to provide you with our valuable assistance on call as well as emails. You can need to drop an inquiry regarding our franchise opportunity and we will come up with a quotation from our company.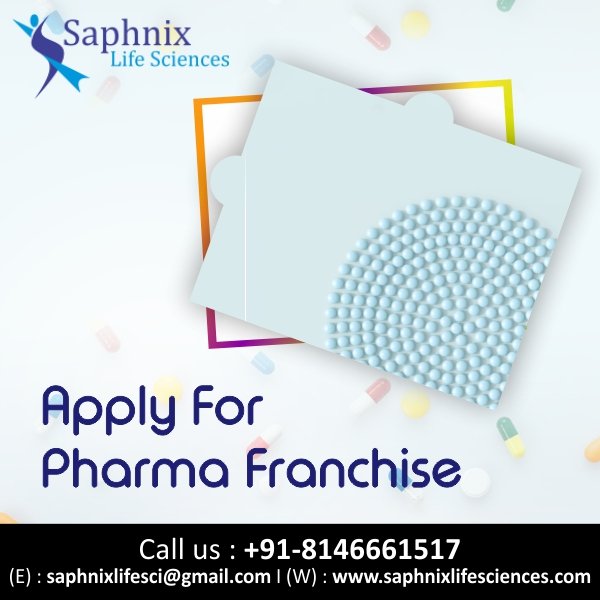 Choose the Reliable PCD Pharma Franchise in Himachal Pradesh to Associate with
If you are willing to start up your own venture as the franchise then the right choice of pharma company really matters a lot. The right company should be the one, who can come over the set guidelines of the pharmaceutical industry as per the government rules. Despite all, our company can be taken as a priority. We are known for the following attributes that make u the best among all:
ISO 9001:2008 Company
GMP and WHO Verified Unit
Hygienic Packaging of drugs
Backed by a talented team of experts
Deals in around 1000 product range
Proven manufacturing Strategies
Has a good networking system
Ensure timely delivery of products
Provide reliable promotional backup etc.
The scope of Franchise Business in Himachal Pradesh
As we stated earlier that the state is contributing immensely to the GDP Growth of India. According to the research, the world bank has provided Rs 2,200 crore for the project, which is to strengthen the support system of Micro, Small and Medium Enterprises (MSME). It is a type of entity that helps:
In providing employment to a large number of unskilled and semi-skilled people
Contributing to exports
Raising manufacturing sector production
Extending support to bigger industries by supplying raw material, basic goods, finished parts, and components, etc.
All the above mentioned analyze indicates that the scope of setting up a franchise business in Himachal Pradesh would be the most rewarding one. You don't need to struggle really hard to generate revenue from this particular state. Thus, you can rely on it and seek for the successful business in this state.
Top Cities of Himachal Pradesh to start PCD Pharma Pharma business?
Himachal Pradesh is developing state and its healthcare sector is also developing a good pace. Here you will get the best business opportunity in the Pharmaceutical sector. PCD Pharma Franchise in Himachal Pradesh has good growth aspects but it is important to invest in the right pharmaceutical company.
Here are the best regions for Pharmaceutical Franchise Business:
Solan
Dharamsala
Baddi
Nahan
Mandi
Paonta Sahib
Sundarnagar
Chamba
Una
Kullu
Hamirpur
Bilaspur
Yol Cantonment
Nalagarh
Benefits of Associating with the Monopoly Rights Based PCD Pharma Franchise Business
There are multiple benefits of associating with the top Pharma Franchise Company. It is the most powerful and proven marketing strategies that every pharma company should opt for better exposure. Here is the list of benefits that you would get being associated with Monopoly based PCD Pharma Franchise Business:
Good Exposure
High-Profit Return
Attention of customers
Maximum Leads
Lack of Duplicity
Broad Spectrum of Medicine at Saphnix Life Sciences
Our company has a sophisticated Manufacturing unit and R&D facility on the premises. It helps us to deliver a variety of drug range to our esteemed customers. All the raw material that we use for the formulation of drugs are medically tested by our hired doctors, who are proficient at their job. Here is the list of our offered drug range:
Tablets
Capsules
Injections
Supplements
Dry Syrups
Syrup Range
Soft Gels etc.
We give you 100% guaranteed to deliver you these drugs in premium quality at safe packaging. All our offered drug are thoroughly prepared by using the rich resources and pure chemical extracts so that all of them would be quality approved.
Major Advantage of setting up a Pharma Franchise Business in Himachal Pradesh
In the last few decades, the pharma franchise business has become the most rewarding and the emerging one. Lots of people are investing in it without any hesitation due to its amazing attributes. If you willing to know about the advantages of commencing a franchise business then go through the below-mentioned points:
Low Investment- The business does not require much investment as you will going to have the entire support from your associate company
High-profit return- Due to the never-ending demand for medicine, the franchise business will bring the guaranteed result and a profitable return.
Promotional Backup- The promotional benefits will be provided by the company only so you don't need to invest in the promotion and marketing costs of the company
A chance to be your own boss- It is a great opportunity to become your own boss as there will be no one to report.
Saphnix Lifesciences is one of the top PCD Pharma Franchise Company in India which is best known for its quality medicine and high-quality products. Be the part of Saphnix Life Sciences in Himachal Pradesh and start your own PCD Pharma Franchise Business by being the part of leading Pharmaceutical company not only in Himachal Pradesh but all over India.
Contact Details
Name– Saphnix Lifesciences
Address– Village Barotiwala, Post Office Shivpur, Paonta Sahib – 173025, Himachal Pradesh, India
Email- saphnixsci@gmail.com
Phone No-: +91-8146661517