Hydroxychloroquine Tablets Manufacturer in India
Hydroxychloroquine Tablets Manufacturer in India –The Indian Pharmaceutical Sector has marked a 3.2% rise in malarial cases among people in 2019-22. With growing malarial cases, the demand for Hydroxychloroquine Tablets is simultaneously booming in the pharmaceutical market. It is because of their high potencies of treating malaria caused by mosquito bites. Due to the colossal demand for Hydroxychloroquine medications across PAN India, Saphnix Lifesciences has come out with its robust manufacturing model of Third-Party Manufacturing for Hydroxychloroquine Medicine Range in India.
Saphnix Lifesciences is an ISO Certified Company that has attained a notable position in the Indian Pharmaceutical Industry as well as Global medical markets. We are engaged in manufacturing and delivering a wide range of Hydroxychloroquine Tablets that are produced by keeping in mind the quality norms introduced by legal bodies. Being the Best Third Party Hydroxychloroquine Medicine Manufacturer in India, Saphnix Lifesciences doesn't take a step back when it is about practicing new, better, and innovative ideas in pharmaceuticals.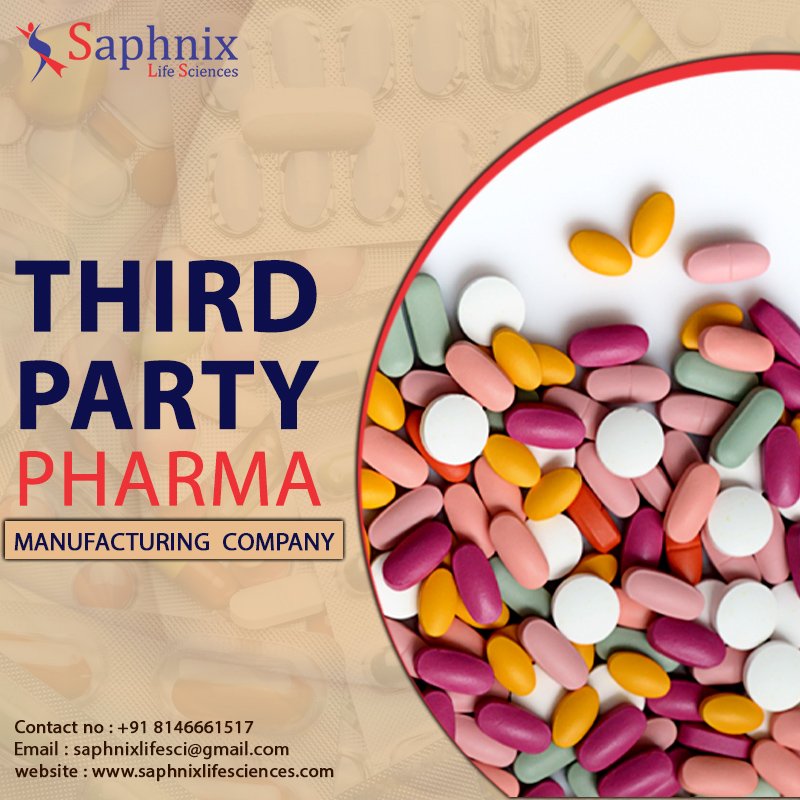 Get detailed information about our third-party manufacturing services, quality assured products, and a lot more. Call us on +91-8146661517 or email us at saphnixlifesci@gmail.com.
Drastic Upscale Demand for Hydroxychloroquine Medicines in India
Hydroxychloroquine is a quinoline medicine that is mainly used to treat malaria; a disease caused by a parasite. It belongs to a class of medicines known as antimalarials. It performs its purpose by fighting the organism that causes malaria. This medicine is also used for Systemic Lupus Erythematosus (SLE); a chronic inflammatory condition in which the immune system crashes its own tissues, Discoid lupus erythematosus (DLE); a chronic inflammatory skin condition of sores, and also to treat rheumatoid arthritis.
Due to the growing cases of malaria and such inflammatory conditions among people, the demand for Hydroxychloroquine Tablets is going above the borderline. On these grounds, it can be studied that working with Hydroxychloroquine products will favor to an utmost degree. Thus, if you want to grab the premium quality Hydroxychloroquine tablets, then connect with the Top Hydroxychloroquine Medicine Range Manufacturer in India, Saphnix Lifesciences.
A Complete Précis of Our Distinguished Infrastructural Facilities
Being recognized as the Best Third Party Pharma Manufacturing Company for Hydroxychloroquine Medicine, Saphnix Lifesciences feels immense honor by establishing world-class infrastructural facilities. The company has vast warehouses where the complete hygienic processing and safeguarded packaging practices are executed by top-class experts. To make sure that each respective activity is done with complete impeccability with zero faults, we have segregated our infrastructure into various units including powerhouses, R&D labs, production zones, packaging units, drainage systems, and much more.
Have a glance at our ground-breaking infrastructural facilities:
We have QA and QC panels to have a precise check on our formulations.
We own separate zones for hassle-free and sterilized production of products.
The company is furnished by huge & well-managed warehouses for the safest storage of medicines.
Our manufacturing labs are well-established with modernized machinery and devices.
Quality Protocols Upholded for Enhanced Product Volume
With a firm experience of more than 13 years in the pharmaceutical industry, the first and significant thing we have profoundly mastered is bringing out only excellent quality compositions. Saphnix Lifesciences thoroughly understands the requirements of its clients and therefore, we pledge to deliver the exclusive range of medicines and drugs. Talking about our Hydroxychloroquine Medicine Range, we apply extensive knowledge theories in formulating Hydroxychloroquine tablets by which they are highly trusted among top-class health specialists and medical institutes.
Usage of active molecules and diversified raw materials obtained from rich-class vendors.
Complete adherence to hygienic and safety protocols for formulating the medicines.
Primary and Secondary packaging areas to withdraw the chances of foul-ups.
Accurate purification of the units with the usage of HVAC systems.
Top Third Party Manufacturer for Hydroxychloroquine Medicine | Saphnix Lifesciences
Saphnix Lifesciences is the foremost preference for acquiring the best third-party manufacturing services and affordable quality products. Our commitment and earnestness towards the quality of our medicines is the topmost factor that forced our clients and customers to look upon us. By choosing us for Third-Party Manufacturing Services for Hydroxychloroquine drugs, you are holding onto a cluster of benefits which include:
On-time Delivery of Goods in a Bulk
Convenient Accessibility of Products Throughout the Year
Renowned Investment Plans
24*7 Customer Assistance
Super Affordable Prices of Products
If you want to deal with the qualitative range of Hydroxychloroquine Tablets and want to enhance your business capabilities by getting staggering third-party pharma manufacturing services, then associate with the Top Third-Party Pharma Manufacturer for Hydroxychloroquine Tablets, Saphniz Lifesciences.
Reach Out to Us!
Name: Saphnix Lifesciences
Address:  Address: S.C.O NO – 4, Dev Shopping Complex, Bhabat Road, Zirakpur, Punjab 140603
Phone No: +91-8146661517
Email:  saphnixlifesci@gmail.com.