ENT Medicine Manufacturer in India
ENT Medicine Manufacturer in India –  In the modern era, medicines are a very important aspect of human life. Changing lifestyle and living in a polluted environment cause many health problems which require proper medication. Treatment is not completed without quality medicines. The market of ENT patients is increasing day by day. ENT medicines basically consume for eye, nose, and throat treatment. There is an end number of people who are suffering from ENT issues and consuming medicines on a large level which ultimately affects the demand, so taking the service of an ENT Medicine Manufacturer in India is the best way for maintaining medicine inventory.
When it comes to the top pharma manufacturer in India. The one name always on Top Saphnix Lifesciences. Our company is the leading third-party pharma manufacturing company. We are offering our production facility PAN India. We are an ISO certified company and deals in various segments. Now we are offering ENT Medicine Pharma Manufacturing in India. So this is a great service for other pharma companies, who want to add on new products in their product pipeline.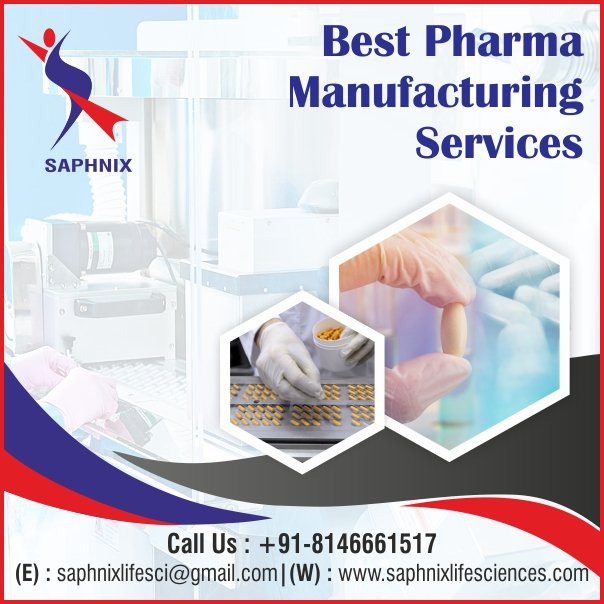 As we are the reliable ENT Medicine Pharma Manufacturer in India, it's our duty to deliver a quality range of products. If you are interested in our business proposal feel free to contact us at +91-8146661517 or you can also mail us at saphnixlifesci@gmail.com.
The Market for ENT Medicines in India
There is a high demand for ENT medicines. Due to rising cases for ear, nose, and throat problems in the human body. Even we can see in the market, many ENT specialist hospitals are also here, where people taking their treatment and without quality medicines, treatment is incomplete. Rising requirements for medicines, the main cause for medicine shortage, so taking facility for ENT medicine pharma manufacturer in India is the best available option for filling up the medicine shortage.
If a person wants to set up his own firm in this particular segment, then chances of earning are really good and high.
Things to be Remembered before choosing ENT Medicine Pharma Manufacturer in India
Every business wants detailed research and information. So if we are taking manufacturing services so it's better to check the company's reputation and dealings. Here are some important tips which one should always consider before choosing a manufacturing facility-
Go through the product portfolio and product list which they are offering
A company should be dully certified and have a valid manufacturing license
Pricing is the main part, so compare prices of the products.
Make a quote of your queries and send the manufacturing company via email.
Take the product samples and take them for testing.
If everything seems fine, then cross-check all terms and conditions before associating with them.
These are the things which can be helpful for you to selecting ENT medicine pharma manufacturer in India.
Saphnix Lifesciences- Top Third Party Pharma Manufacturer in India
Saphnix Lifesciences is a very popular name when it comes to outsourcing services. The company is an ISO, GMP, GLP&WHO certified. Specialized in manufacturing and producing high-quality medicines. All medicines production is run under expert supervision. We apply the best and proven techniques for medicine production. All manufacturing units are highly equipped with the latest machinery.
For medicine manufacturing, we use only high-grade raw-material. We offer medicines at various formulations like capsules, tablets, injections, oils, syrups, etc. All are lab tested and DCGI approved.
Quality Check Procedure for ENT Medicines
For checking medicine quality and effectiveness, we have a separate quality check unit, where medicines are tested precisely. After their approval, medicines are sent to the packaging department. The medicines packed in sterilized packets.
After the packaging, medicines sent in the warehouses. where we keep the medicines safe. The best part of the storage units is, it is temperature controlled units and very hygienic. Only allowed person can enter in the units.
Availing our Pharma manufacturing services for ENT medicines is the best facility for pharma companies. We give our associate the opportunity to focus on their other department and rest the quality products production leave on us.
Features of Our ENT Medicine Pharma Manufacturer in India
Serving quality medicines to our associates is our utmost priority. Never compromise attitude, quality medicines at a cost-effective price, professionalism is our attracting sight for others. Being a top player in the pharma market, it's our responsibility to manufacture quality medicine as per standard. Here are some key features of our manufacturing company-
Qualified and experienced staff to check the whole manufacturing cycle.
We have the potential to produce medicine on a large level and delivering all orders on decided time and date.
100%quality and world-class infrastructure make medicine production more convenient and easy.
Contact Information
Name: Saphnix Lifesciences
Address: Village Barotiwala, Post Office Shivpur, Paonta Sahib – 173025, Himachal Pradesh, India.
Phone No: +91-8146661517
Email Id: saphnixlifesci@gmail.com