Diacerein and Aceclofenac Tablet Manufacturing and Supplier
Diacerein and Aceclofenac Tablet Manufacturing and Supplier – Changing work culture and growing pressure is leading to muscle and joint pain among people. People need high-quality pain relief medicines to cope with muscle and joint pain. That is the reason many top doctors recommend Diacerein and Aceclofenac Tablets. Noticing the market requirements Saphnix Lifesciences, the best Third Party Diacerein and Aceclofenac Tablet Manufacturing and Supplier started delivering high-quality medications to provide a firm resolution to the patients. The company is ISO 9001:2015 certified and uses the complete pharma knowledge base to design and manufacture high-class pharma solutions.
We make use of our modernized resources, industrial expertise, path-breaking research, and market exposure to bring out the best ever outcome. Our medications are legally approved and made under state-of-the-art GMP-Who-approved manufacturing units. We have ultra-modern production houses integrated with imported machinery and hi-tech types of equipment. The company is supporting small pharma companies and even some big-name working in Indian by providing them quality assured Diacerein and Aceclofenac Tablet. If you are interested to get your hands on the best quality medications, then do associate with the top Diacerein and Aceclofenac Tablet Manufacturing and Supplier, Saphnix Lifesciences.
Give your business that required boost and get hassle-free third-party pharma manufacturing services. Dial 91 8146661517 or you can also drop a mail at saphnixlifesci@gmail.com to know more.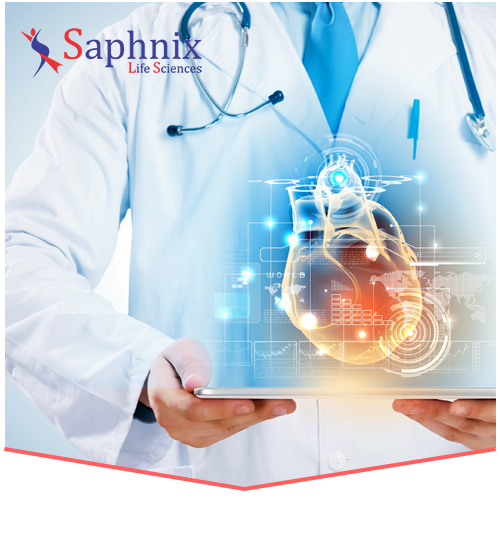 All About Diacerein and Aceclofenac Tablet
Diacerein and Aceclofenac Tablets are recommended by doctors to patients suffering from Arthralgia. It is a combination of two superb molecules Diacerein and Aceclofenac. This medicine helps the user to get instant relief from muscle and joint pain. The working mechanism of Aceclofenac is simple. It is an NSAID (Non-Steroidal Anti-Inflammatory Drug) that functions by restricting the pain-causing chemical messenger release. On the contrary, Diacerein is known as a proteoglycan synthesis stimulator that works by restricting inflammation and pain-causing chemicals and also helps in building soft connective tissues in the bones and joints inside the human body.
Some Common Effects of taking Diacerein and Aceclofenac:
Vomiting.
Heartburn
Loss of Appetite.
Nausea.
INdigestion.
Urine discoloration.
These are some of the bad sides that might happen while using this medicine. These effects may or may not happen, but in case you experience any of the above-given side effects, do get medical attention.
Things to Consider While Using Diacerein and Aceclofenac Tablet
This medicine has Diacerein and Aceclofenac as the main ingredients that might cause some reactions. Thus, strict precautions need to be taken care of while using this medicine. Doing this will minimize the chances of any allergic reactions and will assure the best results. Moreover, this medicine is available over the counter at big pharmacies, thus you need to remain extra careful while using this medicine.
Here are the points to consider while taking Diacerein and Aceclofenac Tablet:
Take this medicine with a proper meal for best absorption and avoid stomach upset.
Never use this medicine without the doctor's prescription.
Don't consume alcohol or smoke cigarettes while using Diacerein and Aceclofenac Tablet.
Complete the full course of this medicine to reap our best results.
Regularly monitor your kidney functioning, liver health, and BSL (Blood Sugar Levels) while using this drug.
You need to carefully consider the above-mentioned points while taking these medicines. Apart from this, this drug should be consumed as per the recommendation of the healthcare expert and you can get in touch with a specialist or physician to get more details.
Best Diacerein and Aceclofenac Tablet Manufacturing and Supplier
Saphnix Lifesciences is the first name that comes to mind when we talk about the best Third Party Diacerein and Aceclofenac Tablet Manufacturing and Supplier in the country. The company owns the pleasing infrastructure and delivers perfectly created pharma products. The company has grabbed the limelight by delivering high-end medication at generic prices in the market. Since its inception in 2008, the company is thriving hard to enhance quality and set high benchmarks in the industry. We are a quality-conscious brand that follows systematic methodologies to enhance the quality of products.
Have a look at the features of Saphnix Lifesciences:
ISO certified company with GMP-WHO certified manufacturing labs.
Production houses integrated with lates tools and imported machinery.
Wide pharma range covering the entire healthcare segment.
Big warehouses furnished with air-conditioned facilities for germ-free storage.
Improved manufacturing methodologies adopted for enhanced output.
Assured timely delivery of products through a systematic transportation network.
Accurate branding and perfect packaging of products.
Genuine deals and affordable products.
These were some of the key features of the leading Diacerein and Aceclofenac Tablet Manufacturing and Supplier, Saphnix Lifesciences. The company is offering manufacturing services to all those prospects who are aiming to work with the best quality products. By working with us you will get high-quality Diacerein and Aceclofenac Tablets along with many more other benefits.
Get in Touch With Us
Name: Saphnix Lifesciences
Address: Village Barotiwala, Utrathya Paonta Sahib – 173025, Sirmaur, Himachal Pradesh, India
Phone:+91 8146661517
Email: saphnixlifesci@gmail.com.