Dental Medicine Manufacturer in India
Dental Medicine Manufacturer in India – The demand for dental medicines and products is anticipated to rise 3.4 percent yearly to 12.7 billion in 2019. The study analyzed that there will more growth in toothpaste, mouthwash, whitening products, dental gum, dental rinse, and denture products. The business seekers can have good ROI in the dental medicines pharma business. Therefore Saphnix Life Sciences the emerging Dental Medicine Manufacturer in India is here with the best manufacturing services for all the pharma companies who are willing to expand their business of dental range.
Saphnix Life Sciences has become one of the most progressive pharmaceutical companies. We have created value in the complete pharmaceutical chain from developing to manufacturing and marketing pharmaceutical drugs. Our company takes pride in doing this in the most innovative and efficient manner. The company has the capability to carry out huge production with superior quality. Our experience of more than 20 years in third-party manufacturing has won us appreciation across the country. We, Saphnix Life Sciences a top Dental Medicine Pharma Manufacturer in India is satisfying our customers and clients with the best services.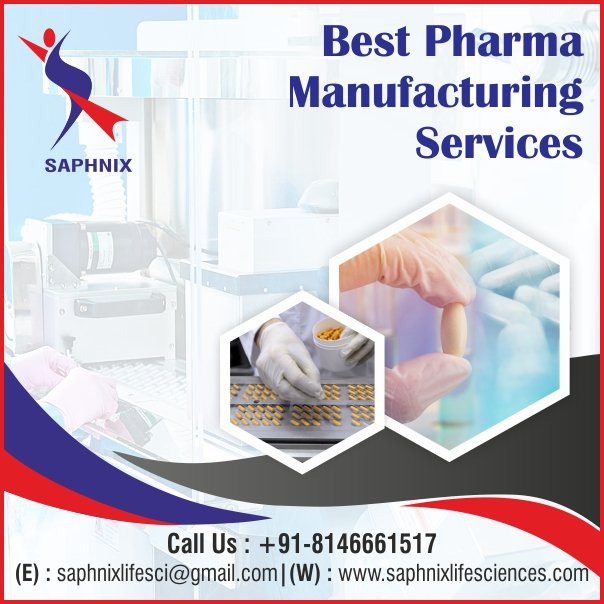 We offer a wide range of pharma formulations on a third party basis. Get in touch with our team of experts to know more about our company and its pharma manufacturing services. For any business requirement in the business sector kindly contact us at +91-8146661517  or you can also send us a mail at saphnixlifesci@gmail.com. Our team is always here to listen to your queries and questions and give you a good response.
Leading
Dental Medicine Pharma Manufacturer in India

| Saphnix Life Sciences

Saphnix Life Sciences is the proficient pharma manufacturing service provider in India. Our company provides pharma manufacturing services in the dental range at genuine rates. We have strived hard to provide our clients with the best combination of technology and technique. Latest and world-class technology has been adopted by us for efficient production.

We have received positive feedback and appreciation from many companies for dental medicine solutions. Our research and development team consists of skilled, qualified and experienced experts who are using their in-depth knowledge to constantly upgrade the existing pharma products.
The whole manufacturing process takes place under Schedule M units.
We offer attractive prices as manufacturing is proceeded by us in excise free zone.
The company provides assistance in trademark and drug registration.
Packaging material procurement and designing.
Support by offering promotional materials (visual aid, diaries, brochures, calendars, written pads, etc.)
Pharmaceutical Dental Range Offered for Pharma Manufacturing
Todays's generation is much more involved in the consumption of junk food, sweets, chocolates which increases dental problems. With growing consumer awareness, many people are taking dental and oral care medicines and products for better treatment. We, Saphnix Life Sciences is offering a diverse range of dental medicines and drugs for pharma manufacturing in all the paces of India like Delhi, Haryana, Punjab, Uttarakhand, Maharashtra, etc. The dental range provided by us is DCGI and FSSAI approved.
Below listed are the dental products which are offered by us:
Tablets
Softgels
Capsules
Mouth Wash
Injections
Liquid Solutions such as Syrups, dry syrups, etc.
Sachets
Toothpaste and much more.
Quality Norms and Policies Followed for Efficient Pharma Manufacturing
We are well supported by the dedicated and determined manpower who make sure that quality products are only delivered from our end. For quality control, we follow all the quality assurance measures. The separate quality department of our company keeps the constant check during the whole process i.e, from manufacturing to dispatching.
Our products are packed using sophisticated packaging material such as ALU-ALU and Blister packaging. To keep the products at room temperature we have maintained the spacious warehousing facility. We also cover a wide spectrum of testing and procedures all built in to ensure that you get an effective range of medicines.
The following quality measures followed by us:
Cost-effective production
Reliability
Effectiveness
Purity
Compliance
Safety
Accurate Composition
What are the Benefits of Associating with Saphnix Life Sciences for Third Party Manufacturing in Dental Range?
We, Saphnix Life Sciences provide a single window solution to its third-party manufacturing clients to support them in launching their own brands. Saphnix Life Sciences is one of the fastest growing pharma manufacturing company that follows all the WHO and GMP set quality guidelines.
The organization welcomes all those who are searching for good collaboration. We have been regularly renovating our ways to provide better services. Our pharmaceutical drug list is increasing every year. With the customer-centric approach, many reputed pharma companies have already associated with us.
Here are benefits of being a partner of leading pharma manufacturing company:
We have kept reasonable quotation prices.
Timely delivery of products
Large scale manufacturing capacity
Transparent and professional working
Quality assured pharma products and medicines
Contact Information
Name: Saphnix Life SciencesAddress: Village Barotiwala, Post Office Shivpur, Paonta Sahib – 173025, Himachal Pradesh, India.Phone No: +91-8146661517

Email Id: saphnixlifesci@gmail.com