Technical Overview
DESIGN AND CONSTRUCTION:
Having a build up area of 70,000 square feet
Separate entry/change room for man core and non core area personnel
Unidirectional flow of men and material
64 Ahus placed in the total plant with a back up of 45 tonn of chiltdng load
Building Management system in place to control HVAC
Class 1 lac (core areas and core area corridors) with Hepa
300+ fire alarm detectors placed in the plant for smoke and heat detection controlled by a dual panel display system having traceabitdty detector wise
Automated access control system
In-house water and sewerage treatment system
MANUFACTURING AREA:
All change rooms having a concept of secondary and primary change rooms
Core manufacturing area constructed with clean room modular partitions
Complete Epoxy flooring in rm stores, dispensing and samptdng areas, manufacturing floor , quarantines, wash/cleaning area.
All core area rooms supported by a independent MAL (men air lock) and PAL (personnel air lock)
All MAL and PAL are controlled with door interlocking system, installed on atleast 200+ doors.
Separate equipment cleaning and storage area
All corners duly cover with epoxy or powder coated aluminum coving
Separate samptdng and dispensing booths
Separate stores for active , active foils, pvc, pm and FG
Authorized entry and exits are controlled by access control system
Automated dispensing of IPA and MDC under RLAF controlled by PLC.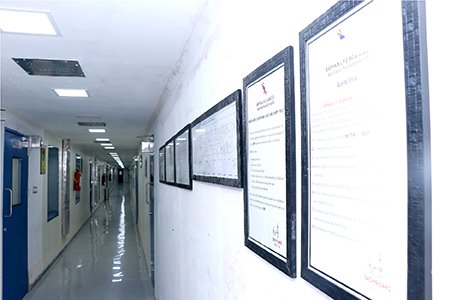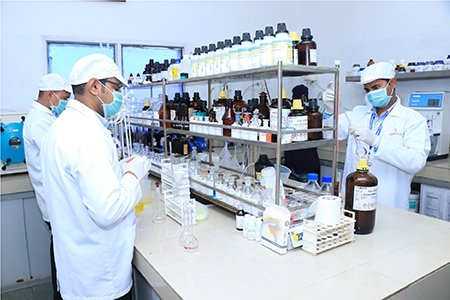 {"slidestoshow":"3","slidestoscroll":"1","dots":"true","arrows":"true","autoplay":"true","autoplay_interval":"3000","speed":"300"}